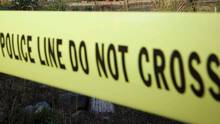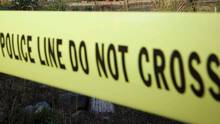 A 17-year-old teen culprit of the deadly murder of a 15-year-old Toronto boy, who suffered from fatal gunshot wounds in the stomach on Monday night, has been charged with manslaughter. The identity of the victim has finally been disclosed to be St. Aubyn Rodney, who was a resident of a public-housing complex in the Jane/Finch neighborhood in the northern Toronto.

A manslaughter charge is different from a murder charge, as it implies that the person is responsible for acting deliberately but did not intend to kill the victim. A police unit from 31 Division took action in response to a report of gunshots from a home on Turf Grassway, sometime after 10:30 p.m. on Monday. St. Aubyn was immediately shifted to a nearby hospital, where he gave up to his injuries and passed away soon after. There were total four arrests at the moment, which included one adult and three juveniles, one of whom has been charged with manslaughter and awaits a scheduled appearance in youth court later on Wednesday. Whereas, police informs that two other suspects are also facing unspecified criminal charges, however, those charges are unrelated to the death of St. Aubyn. Detectives have alleged that the investigation is still underway.

St. Aubyn is the third teenager to have been brutally murdered by a gunshot in the Greater Toronto area this year. Previously, 15 year-old Tyson Bailey was shot in the neck by a gunman at Regent Park high-rise in mid-January and a 9-year-old Kesean Williams of Brampton was killed in his home almost a week later.