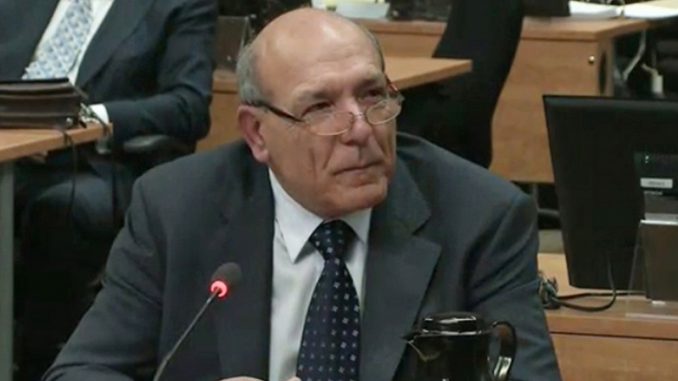 A construction boss believed to have close contacts with the Mafia has failed, yet again, to justify the extreme spiky profiting in his business, i.e. even more than four times, in just a four-year time span, which ultimately later failed completely, and even more quickly than it rose, soon after the crackdown on corruption began.

Nicolo Milioto was testifying in court before the Quebec's corruption inquiry for the fourth day today, when the retired businessman categorically denied having any affiliation with the Mafia or collecting any tax on their behalf, while confessing to have only had strictly social contact with Mob figures. Milioto was inquired regarding the enormous expansion in his business during the three-years span form 2006 to 2009, when his business increased from receiving $5 million in contracts a year to more than $20 million. Replying to which, Milioto alleged that the numbers are misquoted and fake, while offering to bring in his own books for clarification.

Meanwhile, Milioto did admit to have given gifts to several city employees, including bottles of wine or a meal a few times a year, while in one such case, he even gifted a city engineer complete concrete for his home. Milioto was pretty determined when he assured that he has never offered cash to anyone or expected any particular favours, except maybe quicker payments from the city. He added that "Nick Milioto has never given an envelope to anyone." The inquiry recently acquired Milioto's phone records this week which showed frequent phone calls between the construction boss, who retired in 2012, and competing company bosses.