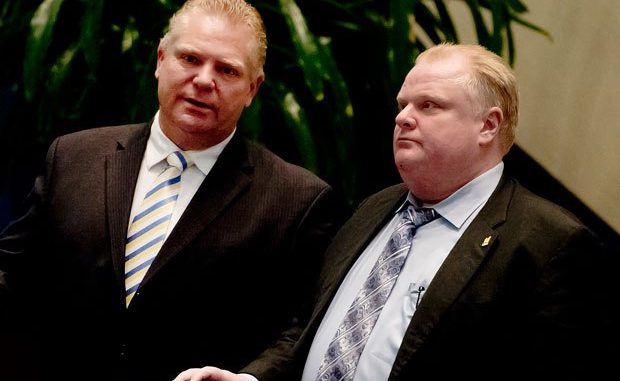 Even though Toronto's Media-friendly Mayor, Rob Ford, is currently organizing himself to appear in front of a compliance audit committee on Monday to defend allegations accusing him of breaking campaign finance rules in 2010, a recently conducted poll demonstrates that his approval rating has been climbing anyway.

A survey conducted by Forum Research studied the response of 806 Torontonians on Friday, concluding that the mayor currently has a 48% approval rate of the job he is doing, which is an increment from 45% of last month, that was also increased from 42% since mid December. Meanwhile the majority, in fact, disapproves the mayor's attempt of performing his duties. It was through the research that the mayor's popularity lies among the people aged above 65 (56%), or with people earning less than $20,000 a year (57%), and with those living in Etobicoke, York or Scarborough. The survey was conducted with an interactive voice response telephone technique, which is anticipated to have an accuracy plus or minus 5%, or 19 times out of 20.

Toronto's controversial mayor recently put down an important legal battle as the court of appeal overturned the decision accusing him to have broken the Municipal Conflict of Interest Act, which initially even risked his job. He is anticipated to visit the court again for a forensic audit uncovering a long list of apparent contraventions of the Municipal Elections Act, which also includes that he overspent by 3% during his 2010 election campaign. The compliance audit committee will be deciding on Monday to whether hire a special prosecutor to determine if charges under the act are warranted.