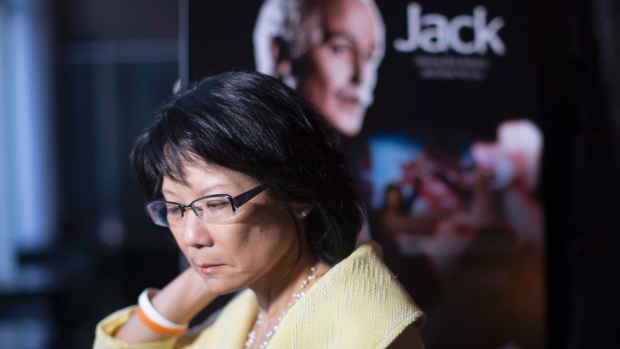 You can publish this article on your website as long as you provide a link back to this page.
This article was last updated on April 16, 2022

Toronto MP Olivia Chow has endorsed a quite old perception regarding her to be considering to make a bid for the city's top job. Chow was giving an interview at a TV talk show on Wednesday, namely George Stromboulopoulos Tonight, when she was questioned whether she holds intention of campaigning for the mayor-ship of Toronto.
Chow replied that "I love this city. I love to come home to Toronto, but what I'm going to be doing, I don't know yet," while elucidating that she is still taking advice from her supporters and has not reached a decision on the matter. She implied that "there are a lot of issues we need to tackle," while also remembering that her late husband, who was also a former Toronto councillor and leader of the federal NDP, Jack Layton, once aspired to run the city too. Chow, who herself is a former Toronto city councillor, alleged that "maybe I want to be a mayor, too, but maybe not. Perhaps I won't be able to do it," while adding that "I am considering it."
Previously in January, Chow revealed that she is recovering from a nerve disorder which had affected the muscles in the left side of her face. However, she later clarified that the short period of Ramsay Hunt syndrome type 2 was "an inconvenience," but confirmed that her life was largely unaffected, and that she is fully committed and able to do her work and represent the Toronto riding of Trinity-Spadina in Ottawa as an NDP MP.