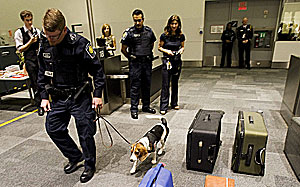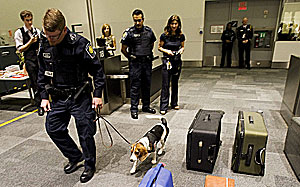 The data analysis of the statistics provided by the Canada Border Services Agency in compliance with the Access to Information Act, illustrates that China has lately become the largest single source of drugs seized between 2007 and 2012, majority of which was of a single form of substance often referred to as date rape drugs. A majority of the $1.5 billion of drugs seized while coming from China was apprehended in a single bust in Montreal in 2009, in an interception of a shipment of GHB, known commonly as a date rape drug, valued at $1.4 billion.

Additionally, another hallucinogen often used as a date rape drug, Ketamine, is also found to be a prominent drug in busts from China. The head of one of the force's anti-drug smuggling divisions, RCMP's Ken Cornell, mentioned that even though the number of seizures of drugs coming from China, i.e. 1,879 over past six years, is less than several other countries, it is still a considerably larger concern.
Get Free Gifts! Flash Sale Down To $9.99

Due to such serious concerns, the RCMP recently signed a memorandum of understanding with Chinese authorities in 2010, which will help in sharing intelligence with an eye to combating smugglers. Cornell mentioned "we have difficulty trying to share intelligence with the Chinese because it's difficult for them to do investigations when there are so many different [types of drugs]. They have a huge chemical and pharmaceutical industry in that country." Cornell does not likes the term "date rape drug" used to describe GHB, ketamine and Rohypnol, stressing that they are used primarily as hallucinogens.