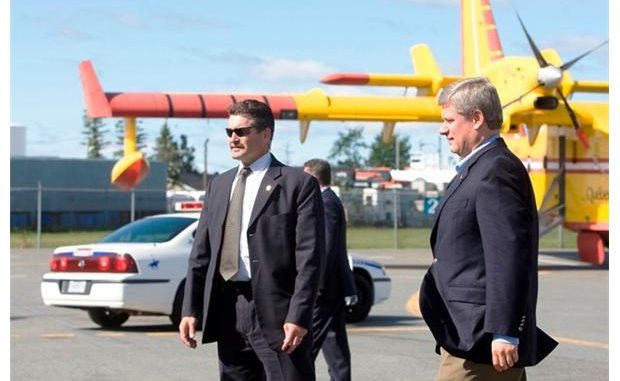 You can publish this article on your website as long as you provide a link back to this page.
This article was last updated on April 16, 2022

It has been officially confirmed that the head of Prime Minister Stephen Harper's security detail, Bruno Saccomani, will soon be formally appointed as Canada's next ambassador to Jordan on Friday. The news of the upcoming appointment initially became the highlight of talk shows and formed a hot topic of discussion almost three weeks ago, when many analysts commented over whether the RCMP inspector had the skills and temperament for the diplomatic post.
There is a lengthy past and a complete story behind Bruno Saccomani's anticipated appointment to the prestigious office. Saccomani started his career in the RCMP back in 1985, when he was appointed as a patrol officer in British Columbia, a short while after which he moved to Ottawa and started duty as a bodyguard on then Prime Minister Jean Chretien's security detail. Eventually in 1997, he was first promoted to a political office as he was assigned to the embassy in Rome and tasked to co-operate with countries, including Israel, Syria, Lebanon, Egypt and Jordan, in international criminal investigations.
Later he conducted the same task at the Canadian embassy in Thailand, but was then transferred to Harper's protective detail in 2006. Eventually, he worked his way up and was promoted as head of security in 2009. It is also notable that only last year, Saccomani's was criticized in the media in light of a leaked report that alleged that several Mounties in his unit are unhappy about his management style.