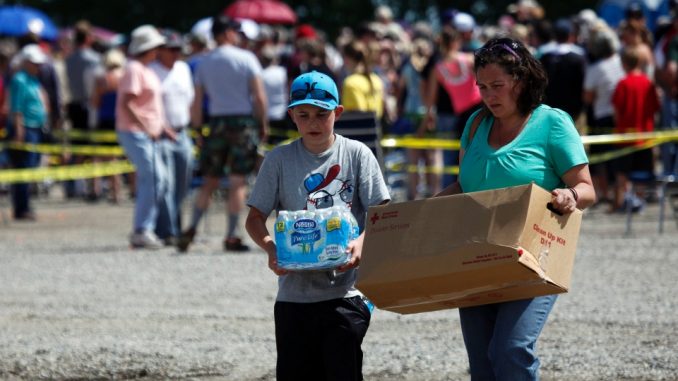 A school gym was overflowing with hundreds of residents of High River on Wednesday night, where government officials were bitterly scrutinized regarding their flood recovery and mitigation efforts. The representatives of the government included Municipal Affairs Minister, Doug Griffiths, along with several other officials who were attacked by an intensely tensed audience that was hostile at times.

Security guards had to secure the queue formed while people waited for their turn at the microphones, majority of which demanded answers of what's being done to stop the next big flood. One of the residents, Robin Hethy, stated that "because we only have ten months left — in ten months it's all going to happen again, so therefore let's find out specifically what they're doing every month." Responding to that, Griffiths answered that the river is being scraped, and a wider bridge is being built in the town, while an engineer is also appointed to study what else can be done to prevent any such event in the future. The minister said he expects to receive the engineering plans in a few weeks.

Another resident, Steve Hanulik, questioned about "where are the reassurances, backed up by scientific facts, that tell us our home is going to be safe, our ground is going to be safe, our water's going to be safe, our air is going to be safe and things like that." In response to this query, officials stated that Alberta Environment is constantly monitoring the air and water quality which has not raised any flags yet and is completely acceptable so far.