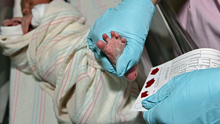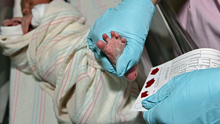 Since a family that had a newborn boy with a rare and treatable "bubble boy" disorder was saved by a test, because they already lost an older sister to the disease, Ontario has decided to launch a newborn screening announcement for the illness. Lori Peters and her eight-year-old, Ethan, have joined other sisters at the Children's Hospital of Eastern Ontario in Ottawa, along with Ontario Health Minister Deb Matthews, who will announce a new life-saving screening for newborns in the province.

Ethan suffers from a Severe Combined Immune Deficiency, or SCID, which is a rare group of fatal conditions that cause the immune system deficiency or inactivity of key immune cells called T-lymphocytes. The disease became popular as 'bubble boy disorder' since a boy from Texas had to live for 12 years in a plastic, germ-free bubble due to the disease. It was disclosed at the announcement that newborns in Ontario are undergoing screening for SCID during standard heel prick test bloods from Aug. 12 onwards.

Newborn Screening Ontario explained that infants suffering from SCID seem to be completely healthy at birth, though they later end up developing severe infections within the first few months of life, like for example pneumonia, meningitis or bloodstream infections. Without treatment, SCID can be fatal, though it can be easily treated with a bone marrow, stem cell transplant or enzyme replacements. The provinces health ministry stated that this new testing technique is expected to save the lives of up to 10 babies each year.