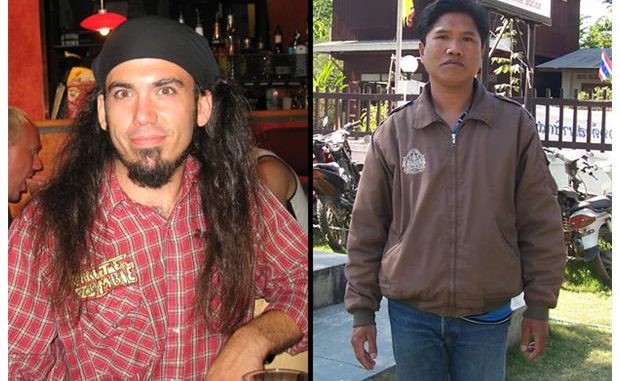 Court has announced a 37 1/2 years prison sentence to a Thai policeman, Former sergeant Uthai Dechachiwat, who shot dead a Calgary backpacker, Leo Del Pinto, in January 2008. It was explained that Mr. Dechachiwat received a sentence for consecutive 25-years because he murdered his 18-year-old Thai bride by clubbing her to death while he was out on bail.

In a case overwhelmed with disputes and allegations of cover-ups, Dechachiwatdid did not see Del Pinto's father, who appealed at the Chiang Mai provincial court in northern Thailand for the sentencing. Ernie Del Pinto, who was travelling with his wife Clara and sister Madeline, mentioned that "this man pleaded guilty at the last minute to avoid the death sentence, just as he did when he murdered his wife." However, he did mention that "I have some satisfaction of knowing that now aged 43 he stands a good chance of dying in jail."

24-year-old Leo was gunned down by Dechachiwat in the village of Pai in Thailand's Mae Hong Son Province, where he was with fellow Canadian Carly Reisig from Chilliwack, B.C., who was also shot but survived. Dechachiwat claimed in court that he was acting in self defence against an attack from tourists, who were having an argument among themselves at the time. However, he was unable to secure any evidence or witness to support his claim. In fact, the Thai National Human Rights Commission intervened in the case, and its investigation revealed that police was deliberately trying to cover up for Dechachiwat.