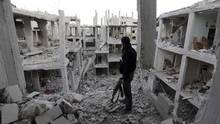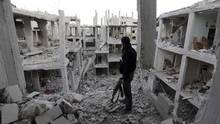 Several sources have confirmed the authenticity of recently emerged rumors of a convicted Canadian terrorist affiliated with the 2006 "Toronto 18" plot, 30-year-old Ali Dirie, to have been killed in the Syrian civil war. Dirie had pleaded guilty in 2009 to smuggling a handgun across the Canada-U.S. border for a terrorist group. Whereas his sentencing was closely watched at the time by U.S. diplomats, who cabled Washington with a dispatch titled: "Light sentences continue for Toronto convictions."

News about Mr. Dirie's death initially emerged on Wednesday night, which was soon confirmed by an independent source as well. Dirie's death has raised serious questions regarding the application of Canadian criminal justice system to rehabilitate or monitor convicted terrorists. Mirie was released from prison after completing his sentence two years ago, since then Dirie became a topic of conversation around Toronto mosques in recent days, as rumours spread that he had been killed overseas in the Syrian war.

A former undercover police mole against the wider group, Mubin Shaikh, explained that the word was that "Ali Dirie has been martyred." He revealed that Mr. Dirie's family members have spread the news, while arguing that government officials must do a better job of "deradicalizing" convicted terrorists. He alleged that "we got to have something. We can't afford to do nothing." Mr. Shaikh further added that "they're out, they're back and nothing is in place." Several factions of freedom fighters in Syria, such as the Al-Nusra Front, comprise Sunni fundamentalists who consider the conflict a holy war.