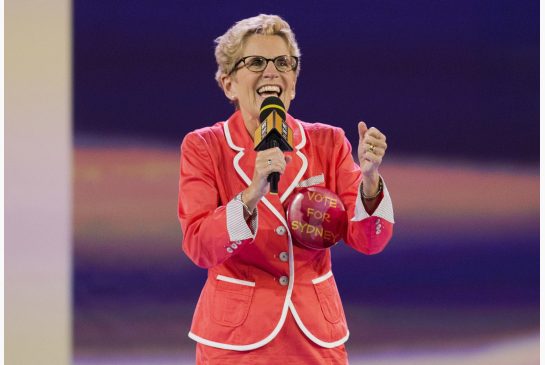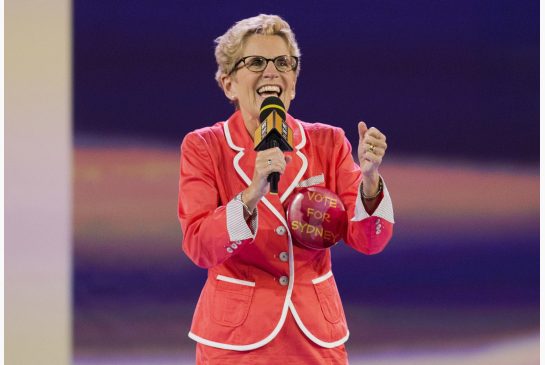 During a Liberals party convention on Saturday, Premier Kathleen Wynne alleged that caucus members should pat themselves on the back because they "turned this province around" in the past 10 years of governance. She completely avoided the notorious scandals that were born during their tenure, including the $585 million power plants cancellations under former premier Dalton McGuinty. In contrary, Wynne told her party convention that the "milestone" anniversary comes next week.

Addressing almost 500 delegates convened on a platform set for an election campaign expected as early as next spring, Wynne mentioned that "we have an enormous amount to be proud of." She boasted that "I'm not going to let anyone diminish these accomplishments or rewrite the history of our contributions." However, opposition parties have continuously criticized Liberals for a series of scandals and financial mismanagement, including eHealth Ontario and the ORNGE air ambulance service, along with excessive spending that has left the province struggling to erase a $9.2 billion deficit while unemployment remains stubbornly high.

While highlighting that the economy is her main priority from now onwards, Wynne boasted that her government has been working hard to improve schools with measures such as full day kindergarten, new electricity generation, and more public transit under construction and highway expansions. She announced that "our economic plan is going to make a difference…it will make a difference to you and your family." On the other hand, the Progressive Conservatives and NDP have continuously criticized Wynne's minority government for not having a plan.