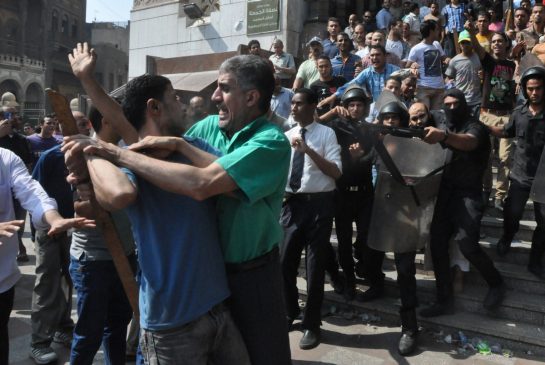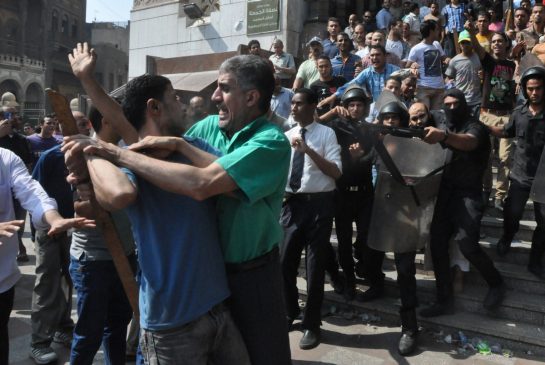 Only a day after it was expected that the two Canadians detained in a Cairo jail will soon be released, the Egyptian Foreign Ministry has announced that it intends to lay charges and purse them in a continuing investigation that could prolong their stay behind bars.
A Toronto filmmaker, John Greyson, and an emergency doctor, Tarek Loubani, were arrested while they were travelling through Egypt in mid-August during a turbulent week of clashes between security forces and supporters of ousted president Mohammed Morsi. Even though neither of the suspects in custody has been officially charged with any crime, their detention has been extended over three 15-day periods in Cairo's overcrowded Tora prison. The latest period of detention is deemed to expire at the end of this month, while their lawyers keep trying for a speedy release.
During an interview from New York on Friday, the spokesman of Egyptian Foreign Ministry, Badr Abdelatty, stated that "there is a solid basis, according to the attorney general's office, to charge them in the near future." He added that the office, which conducts prosecutions, "will continue the investigation, and the extension of (the men's) arrest every two weeks will continue until they finish." It has been conveyed that alleged evidence against the two Canadians has been handed over to Canada's ambassador to Egypt on Thursday by the attorney general's office. However, Abdelatty still claims that it is unclear what the charges against the two men would be if they are not released.