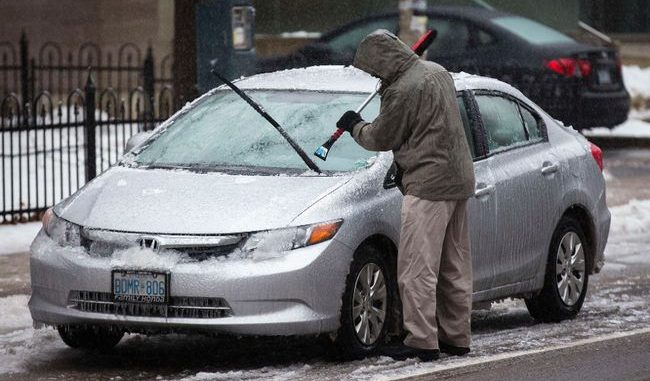 Tens of thousands of Canadians had a black Boxing Day as they entered into the fifth day without power. The less then minus ten degree temperature in Toronto finally got better on Thursday morning, where more than 54,000 homes still remain in the dark. In a statement released yesterday, Toronto Mayor Rob Ford denied calling a state of emergency as he alleged that "we don't need it." He explained that "what a state of emergency could do is put people in a panic. And we don't want to panic people right now. Things are progressing very well."

In addition to that number, estimates of almost 22,000 homes are dealing with outages in other areas of the province serviced by Hydro One, Powerstream and Veridian Connections. As an after effect of the freezing rain system on Sunday, more tree branches and power lines were downed along the Hwy. 401. Hydro crews have acquired help from outside the province and the U.S. to boost power restoration process. In a statement issued by Hydro-Quebec, it has assured that its crew would not stop working until the power is restored to every customer.

In the latest set of updates, almost 8,000 homes were still affected as of late Wednesday night, i.e. approximately half of the number of people that were affected earlier in the day. On the other hand, restoration process is comparatively slower in New Brunswick, where NB Power still has to restore power to 18,000 customers.