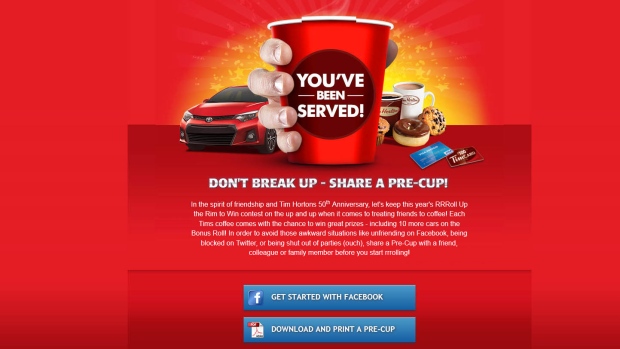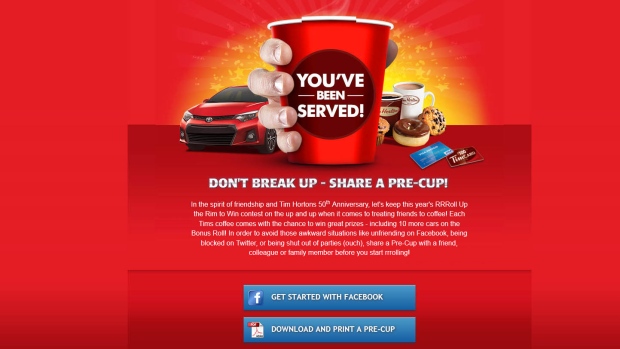 Tim Hortons has announced to launch 'Roll Up the Rim to Win,' again this year and has decided to take extra steps this time in order to avoid any drama and misconceptions among its customers who might win millions of prizes. The company will be celebrating its 50th anniversary. It has already introduced a detailed Roll Up the Rim pre-cup contract that is quite similar to a pre-nup aimed at clarifying any confusion over who's entitled to that free coffee or doughnut.

According to the detailed contract revealed online, it is explained who among the recipient, labeled as the "Happy Roller" in the contract, or the purchaser, labeled as the "Well-Wisher," would be entitled to a car, a pre-paid Visa card, a Tim Card or a food prize, if a winning cup is purchased. According to the description of the contract, "it may help avoid those awkward situations like unfriending on Facebook, being blocked on Twitter or getting the cold shoulder at parties." However, it was explicitly stated that even though the pre-cup contract is being published for clarification, it is in no way a legal binding.

The campaign has previously attracted conflicts since several claimants seek entitlement for the same prize and up in court. One such classic case arrived in 2006, when a 10-year-old girl found a discarded Tims cup in the trash can and acquired help from a 12-year-old friend to roll up the rim, only to discover it was a winning cup for a Toyota SUV.