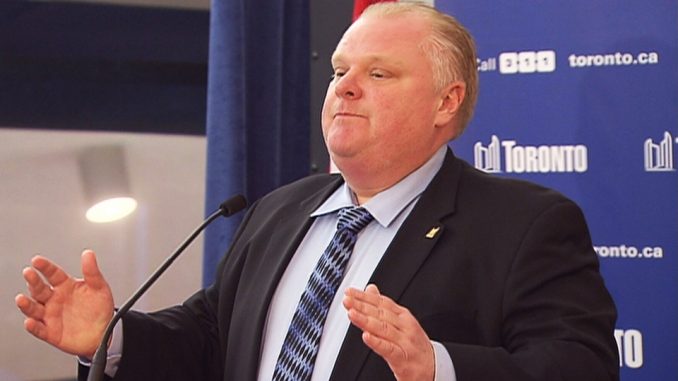 Toronto Mayor Rob Ford called the salaries of some 3,000 police employees "socking" after their name was included in the 'Sunshine List,' which means they received salaries of more than $100,000 last year. At the same time, Mayor Ford stated that while he respects the work done by front-line police officers, he pointed out that extremely high salaries offered to Toronto police employees like Mark Pugash, Toronto Police Director of Corporate Communications, are "shocking."

Elaborating on his comments while with reporters, Ford mentioned on Friday that "when you look at Mr. Pugash making $178,000 as a communications director, that's pretty shocking," and added "but I support our front-line officers. They work hard. They deserve the money." Whereas on the other hand, when reporters reached Pugash for his remarks on Ford's comments, he alleged on Friday night that "I do not respond to personal attacks." These comments came from Mr. Ford on the same day when an annual report revealed that almost 2,938 Toronto Police Service employees received salary more than $100,000 last year, including a number of cadets-in-training and so-called Green Hornet parking enforcement officers.

However, on top of the list of highest paid cops in the city was Toronto Police Chief Bill Blair, who made more than $334,000 in 2013, with an additional $3,300 in taxable benefits. Whereas overall, it was revealed that 40 per cent of the Service's 8,000 workers made the so-called "Sunshine List" in 2013. Keeping in mind, the base salary of Toronto constable ranges from $89,000 to $97,000 a year while the plain-clothes officers earn between $95,000 and $103,000.