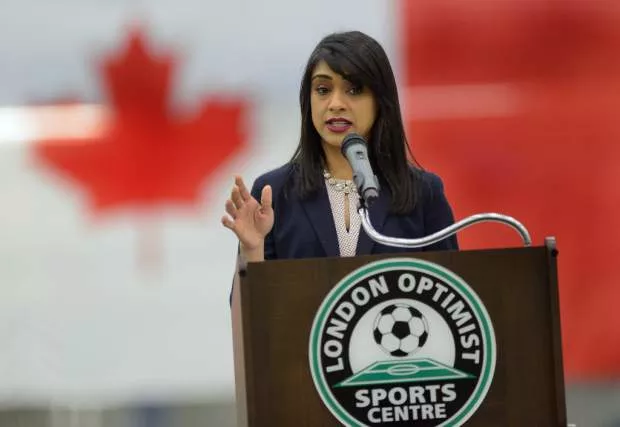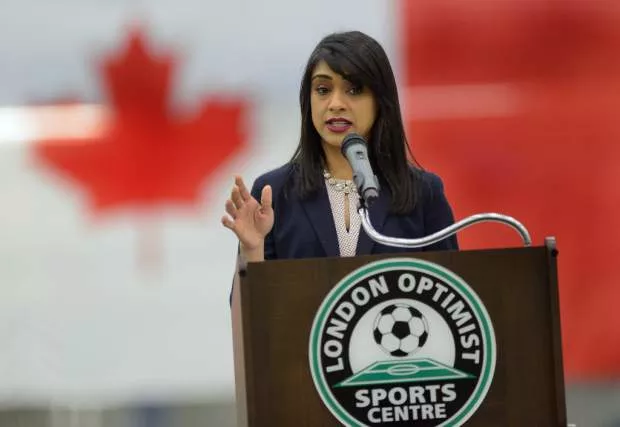 Prime Minister Justin Trudeau has made a significant change in his cabinet by replacing Dominic LeBlanc with Bardish Chagger as the government's new House Leader in Ottawa. The Member of Parliament for Waterloo, Ontario, Chagger was first titled as Minister of Small Business and Tourism after winning the election last October.

Sworn-in as House Leader at Rideau Hall on Friday, Bardish Chagger has become the first woman and first the first South Asian ever to hold the position in Canadian history. Born and raised in the Waterloo region, Chagger attended the University of Waterloo and was elected president of the Young Liberals at the time. After graduating, she worked as an assistant to former Kitchener-Waterloo MP Andrew Telegdi for four years and became a community organizer in 2009. Upon inquiry in a press conference on Friday afternoon about how she was going to manage all the responsibilities, Chagger replied that "I have never been a stranger to hard work."

However, Chagger admits that her French is a bit rusty and promised that she would improve up on her immersion education. She hoped to work with a teacher to be more comfortable in both of Canada's official languages, English and French. Following the summer recess, the Parliament will get back to work on September 19, 2016, so it will serve as her first day at the new office. She will be taking over the position of leading the government's agenda through Parliament from Dominic LeBlanc from New Brunswick.