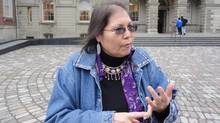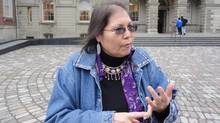 An Ontario courtroom was filled with Indigenous people who were taken from their families as part of the Sixties Scoop. The milestone class-action hearing is of immense value to the cultural identity of the Indigenous people whose obligation it is to protect.

The hearing in Toronto on Tuesday had so many attendees that the jury box was used to seat elders along with the lead plaintiff contending the $1.6-billion lawsuit. The lawsuit focuses on the historical mass adoption and foster-care placement of thousands of indigenous children into non-indigenous homes along with the need to protect the children of today, no matter their ethnicity. On Tuesday, only the plaintiff provided its arguments as the government lawyers are anticipated to present their case in early December. The plaintiff's lead counsel, Jeffery Wilson, mentioned in his remarks that "we take it for granted that … we can eat borscht, drink Guinness, practise halal or bar mitzvah, wear a turban or a kilt," adding that "and not one of us would ever reasonably conceive of denying our children the opportunity of knowing their family's and extended family's traditions, customs, culture, language – the core of their identities."

Mr Wilson alleged that "we must never let this happen again" as he turned to the indigenous people in attendance and said that he and his co-counsel, as Canadian citizens and lawyers, apologize for the harm they have suffered. Almost after seven years of delays and appeals, Mr. Wilson is asking Superior Court Justice Edward Belobaba to consider the evidence and make a decision about liability, without going to trial.