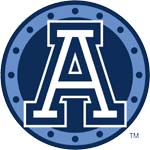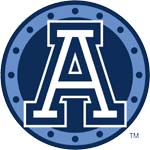 In time for the CFL trade deadline, the Toronto Argonauts Football Club has acquired import WR Maurice 'Mo' Mann in exchange for import DB Dee Webb and a conditional pick in the 2013 CFL Canadian Draft.
Commented Argonauts GM & Head Coach Jim Barker, "Maurice Mann is a good player who has five years of CFL experience. We are still looking to upgrade our receiving corps and we believe that he has the ability to helps us do that. Making this trade now, allows us to see him play and allows him to integrate himself within our system. Dee Webb is a good, young player who can play in this league. This is a case where sometimes you have to give up good players to get good players."
Mann is a CFL veteran who has 36 regular season games and 3 playoff games of experience. He comes to Toronto with 201 career catches for 2,577 yards and 17 touchdowns. He first joined the league when he signed with Edmonton as a free agent in 2007. He enjoyed his most successful season statistically in 2009 when he caught 73 passes for 917 yards and 6 touchdowns.
Mann, who played two seasons at the University of Nevada, was a fifth round draft pick of the NFL's Cincinnati Bengals in 2004. He's also spent time with the Miami Dolphins, Seattle Seahawks, Minnesota Vikings, Cleveland Browns and Washington Redskins.
Maurice Mann
Receiver
6'2″, 190 lbs.
Nevada
Born: September 14, 1982
Seaside, California
1st Year Argos/5th Year CFL
Import
Acquired: Acquired by Toronto in a trade with the Hamilton Tiger-Cats on October 11, 2011. In exchange, the Argonauts sent import DB Dee Webb to the Ticats along with a conditional pick in the 2013 CFL Canadian Draft.
2011: Started in 8 games for Hamilton…Spent weeks 3-4 on 46-man active roster but did not dress and weeks 5-8 on injured list…Caught 32 passes for 326 yards and 2 touchdowns for Hamilton.
2010: Acquired by Hamilton, from the Edmonton Eskimos, on February 16 in exchange for import DB Chris Thompson…Started 17 games in his first season as a Tiger-Cat after arriving in an off-season trade with Edmonton…Missed the season opener due to injury…Made his Ticats debut on July 10 against Calgary…CFL Playoffs Started in the Ticats Eastern Semi-Final loss to Toronto.
2009: Started 15 games in his first full CFL season with the Edmonton Eskimos…Spent two games on the injured list and was inactive for another due to a hamstring injury…Named a 2009 CFLPA All-Star.
2008: Started the Eskimos final seven games after rejoining the team on September 10…Caught his first career touchdown pass on September 26 in Winnipeg, a 13-yard toss from Ricky Ray…Signed with the NFL's Washington Redskins on January 29…Released by the Redskins on August 30..CFL Playoffs Played in the Western Semi-Final and West Division Final.
2007: Signed with the Edmonton Eskimos in October…Started the final three games of the regular season…Made CFL debut on October 20 in B.C…Signed with the NFL's Cleveland Browns on July 9…Attended training camp and was released by the Browns on September 1…Waived by the NFL's Minnesota Vikings on June 6.
2006: Signed with the NFL's Seattle Seahawks on February 11…Joined the Seahawks' practice roster after training camp…Signed with the NFL's Minnesota Vikings on September 9…Played one game and was inactive for three games.
2005: Spent the season on practice squad of the NFL's Miami Dolphins.
2004: Selected by the Cincinnati Bengals in the fifth round (149th overall) of the NFL Draft…Began season on the Bengals' practice roster before the Miami Dolphins signed him on November 19…Inactive for the final seven weeks of the season.
College: Played two seasons (2002-03) at Nevada…Caught 53 passes for 827 yards and five touchdowns…2003 Led Wolf Pack with 35 receptions for 594 yards…Returned 15 kicks for 311 yards…Played at Monterey Peninsula Community College before transferring to Nevada.
Personal: Maurice also goes by 'Mo' Mann and runs P5 Elite, a training program whose mission is to educate athletes.