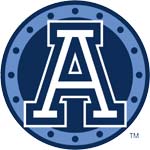 This article was last updated on April 16, 2022

The Toronto Argonauts are charting their course to the 2011 CFL season and are pleased to announce their 2011 home schedule. Argos home games feature a healthy balance between weeknight and weekend games, with Thursday night games returning in 2011. With more fan-friendly 7:30 p.m. start times, another highlight of the 2011 home schedule sees 5 of the final 7 regular season games played on home turf at Rogers Centre.
The 2011 home opener features East Division opponents the Winnipeg Blue Bombers on Saturday, July 23 at 4:00 p.m. The game will honour local heroes and Canadian Forces and feature a pre-game tailgate-style party where the Double Blue faithful can rally in support of their home team. The final game of the season will be Fan Appreciation Night in what could be a battle for East domination against storied rivals the Hamilton Tiger-Cats.
The following is the 2011 Toronto Argonauts home game schedule at Rogers Centre:
Date Opponent Local Time
Pre-season
Saturday, June 18 Hamilton Tiger-Cats 1:00 p.m.
Regular Season
Saturday, July 23 Winnipeg Blue Bombers 4:00 p.m.
Thursday, August 4 Montreal Alouettes 7:30 p.m.
Thursday, August 18 Saskatchewan Roughriders 7:30 p.m.
Friday, September 2 B.C. Lions 7:30 p.m.
Saturday, September 24 Winnipeg Blue Bombers 7:00 p.m.
Saturday, October 1 Hamilton Tiger-Cats 7:00 p.m.
Friday, October 14 Calgary Stampeders 7:30 p.m.
Friday, October 21 Edmonton Eskimos 6:30 p.m.
Thursday, November 3 Hamilton Tiger-Cats 7:30 p.m.
2011 Argonauts season tickets offer the best value for fans looking to come to Argonauts home games and the best bang for the entertainment dollar. On-sale now with prices starting at $179, season ticket holders have access to special events and partner offers, as well as the first right to purchase 2011 playoff tickets and their same seats or equivalent for the 100th Grey Cup game. Argos season seat holders will receive a special gift with their tickets, as well as the ultimate in flexibility through the ticket exchange program.
You can publish this article on your website as long as you provide a link back to this page.