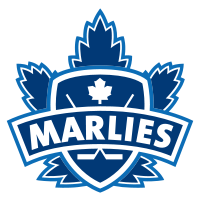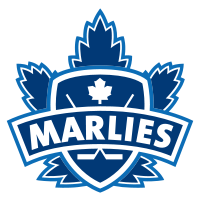 With tonight's 4-1 victory over the Rochester Americans, AHL affiliate of the Buffalo Sabres, the Toronto Marlies have earned their second consecutive Sam Pollock Trophy as North Division champions.
After a scoreless first period at the Blue Cross Arena, Jerry D'Amigo gave the Marlies a 1-0 lead on a powerplay at 6:28 of the middle frame. Spencer Abbott extended Toronto's lead, notching his 12th tally of the year just over one minute into the third period. Cody McCormick cut the lead in half with fewer than four minutes remaining in regulation. Mike Zigomanis and Greg Scott added empty net goals to secure the victory for Toronto.
The Marlies currently hold a record of 42-23-3-6 (93 points) and have earned at least a point in 15 of their last 18 games. Toronto will conclude the 2012-13 regular season with back-to-back games this weekend against the St. John's IceCaps, AHL affiliate of the Winnipeg Jets. Puck drop for both tomorrow and Sunday's game is 3 p.m. at Ricoh Coliseum.
First round playoff dates and opponent will be announced at the conclusion of the AHL regular season.