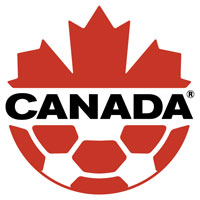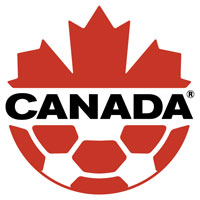 Resiliency is quickly becoming a hallmark of this crop of Canadian U-17 players.
After the team came from behind twice to book its place at the FIFA U-17 World in the quarter-final; the young Canadians pulled off the same feat again, perhaps in even more remarkable fashion, defeating Honduras 4:2 on kicks from the penalty mark after the third-place playoff game ended in a dead-lock (2:2 aet) after both 90 and 120 minutes.
Canada's top-three finish at the CONCACAF U-17 Championship earns the country its fifth medal in the last eight CONCACAF Youth Championships (men's and women's).
The Canadians went behind early in the first half when Jorge Bodden finished off a move down the left side to put Honduras up 1:0.
The match was slow to find its rhythm from there and it wasn't until late in the contest that Canada hit its stride in search of an equalizer.
With virtually the last touch of regulation time Jordan Hamilton levelled things up when he headed home the cross from Elias Roubos to force the match to extra time in the 3rd minute of injury time.
But any momentum Canada had gained from the late goal was wiped out when Steven Ramos put Honduras back in front with a strike in the second-half of extra time.
The Canadians then threw caution to the wind in a mad search for a late goal – and after a series of four close-range misses – substitute Jordan Haynes finally thumped home a left-footed strike in the 118th minute to send the game to penalties.
Honduras had one penalty saved by Marco Carducci and hit the post with another as Canada buried four of its five penalties to complete a remarkable comeback win and claim a bronze medal at the tournament.
"Undoubtedly that performance today showed a great amount of character from the boys," said U-17 Head Coach Sean Fleming.
"To come from behind twice at two crucial moments in the game speaks volumes about the self-belief in this team.
"I have now told the players it is up to them to do everything they can to ensure that we are prepared for the FIFA U-17 World Cup."
By virtue of its top-four finish at the tournament Canada has qualified for the FIFA U-17 World Cup UAE 2013 to take place in October.
After a sixteen-year absence from the competition, Canada has now qualified twice in succession (Mexico 2011, UAE 2013).
The U-17 players will now return to their respective clubs before reassembling later in the years in preparation for the FIFA U-17 World Cup.