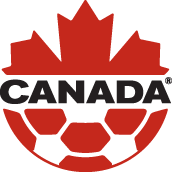 This article was last updated on April 16, 2022

The Canadian Soccer Association has officially launched a new and completely revamped Community Coach Education Program in its Centennial year of 2012. Built in conjunction with the Coaching Association of Canada, the new National Coaching Certification Program (NCCP) is based on the association's Wellness to World Cup Long-term Player Development model. This new Community Coach Education Program will provide coaches with player-centered development tools and resources to ensure a positive experience for all.
Already being delivered in select Provinces since last fall, the new program is presently being rolled out across the country.
"The new Coach Education Program will provide coaches in Canada with assets to better prepare for training and team management, but also with the confidence that they can develop players according to optimal development pathways" said Ray Clark, Director of Coaching and Player Development for the Canadian Soccer Association. "We are delighted to see the enthusiasm of our Provincial and Territorial member associations towards this new program and are confident it will bring great value to the sport of soccer in Canada."
"Supporting coaches to meet the needs of Canada's grassroots soccer players, and making it easier to become a trained coach is what this program is all about," stated John Bales, CEO of the Coaching Association of Canada. "Everybody deserves a trained coach. Trained coaches create better athletes and happier kids that will stay involved in sport longer and lead active, healthy lives."
You can publish this article on your website as long as you provide a link back to this page.