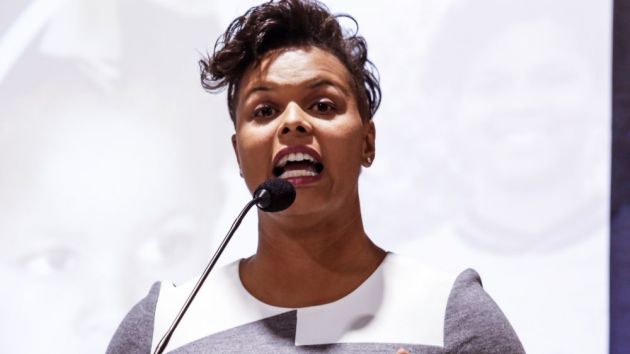 Concacaf, the governing body for Caribbean, North and Central America soccer, has unveiled its first-ever strategic framework dedicated to improve and develop women's soccer in the region.
Karina LeBlanc, the body's first-ever head of women's soccer, presented the plans in Paris this week to the 41 member associations of Concacaf in a move that closely follows Uefa's and Fifa's own strategic frameworks for boosting the profile of the women's game.
Women's World Cup ticket sales near 950,000
The plan has several key points such as communicating the importance of women's soccer and the key issues women face. It also hopes to develop pathways which allow women access to elite level soccer. A women's coaching mentorship program will also be undertaken.
LeBlanc also hopes to leverage the success of Concacaf teams at the Women's World Cup to boost the profile of the game. It will also aim to develop a commercial arm around Concacaf's women's soccer brand; Concacaf W.
LeBlanc said: "The mission we've set out on is to improve the lives of women and girls throughout our region through the sport. We need to change perceptions, grow participation and build a sustainable foundation so that we can do just that."
Adding: "We believe we can hit some of these targets very quickly, but it was important to create something like this plan so that everyone is on the same page. We all agree it is critical that we create growth and opportunity for women in the sport."
The former Canada goalkeeper also pointed towards potentially creating new women's competitions across the region and the launch of more women's clubs.