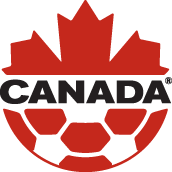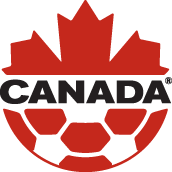 Canada picked right up where it left off, dominating Netherlands 5:0 in its opening match at the four nation Torneio Internacional Cidade de São Paulo competition on Thursday night in Brazil. The match was Canada's first since winning the 2010 CONCACAF Women's Championship just four weeks earlier. Canadian stars Christine Sinclair and Diana Matheson each notched a pair of goals and Josee Belanger added one of her own in Canada's comprehensive performance. Steph Labbé earned the clean sheet for Canada in only her third appearance for the national side.
Canadian Captain Sinclair scored the lone goal in the first half, converting the 109th goal of her international career in the 14th minute.
Entering the second half with a slender 1-0 advantage, Canada exploded for four second half goals. Seven minutes after the restart, Sinclair set-up Canada's first goal of the half as she latched onto a great through ball before rounding the Netherlands goalkeeper and centering for a wide-open Josee Belanger to fire into the empty goal from 12 yards out.
Scoring a second goal early in the second half seemed to relax the Canadian side as it pinged passes around the pitch freely while ruthlessly attacking the tiring Dutch defence. Four minutes after doubling its advantage Canada earned a penalty kick and Matheson stepped up to calmly fire low to the goalkeeper's left, giving Canada a three goal lead.
In the 66th minute Matheson scored her second of the match in superb fashion. Running onto the ball, Matheson struck a sweet left footed shot from 24 yards out which curled onto the far post on a bounce and into the Netherlands goal with the goalkeeper helpless to intervene. For Matheson, who has been playing in world class form, the goal was similar in quality, if differently executed, to the game winning goal she scored in Canada's 1:0 victory over New Zealand in the 2010 Cyprus Cup final in March.
Sinclair put a bookend on the Canadian rout reacting quickly to a rebound from her own shot in the 75th minute and knocking it past the prone goalkeeper.
Canada will now prepare to face Mexico in its next match on Sunday 12 December. Sunday's match will mark the third time the two CONCACAF rivals have played in the past five weeks. Canada won both of the previous meetings.
The two other teams at the competition, Mexico and Brazil, faced off immediately following the Canada-Netherlands match in Sao Paulo.
Carolina Morace's starting eleven against Netherlands featured a 4-2-3-1 formation with Labbé in goal, Rhian Wilkinson, Carmelina Moscato, Emily Zurrer, and Marie-Eve Nault in defence, Matheson, Kaylyn Kyle, in holding midfield, and Belanger, Sinclair, and Christina Julien supporting Melissa Tancredi in attack. Second half substitutes included Robyn Gayle, Chelsea Stewart, Amélia Pietrangelo, and Diamond Simpson. Both Pietrangelo and Simpson earned their first national team appearances in the win.