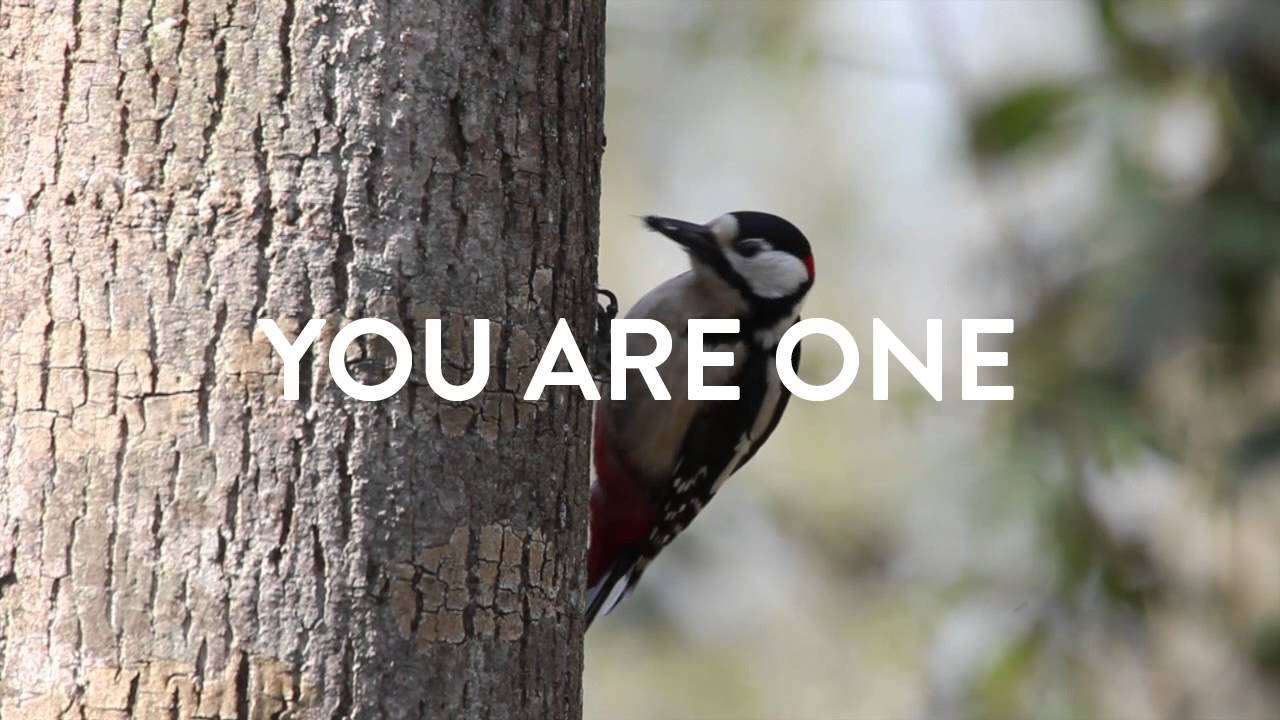 This article was last updated on April 16, 2022
Canada:

Oye! Times readers Get FREE $30 to spend on Amazon, Walmart…
USA:

Oye! Times readers Get FREE $30 to spend on Amazon, Walmart…

A line from Canada's national anthem with a parenthetical addition seems to sum up a recent survey about the mating habits of those above the 49th parallel. Did I mention that the country's national animal is the beaver? The pursuit of trivia leads to the occasional chuckle.
Normally I don't think about this, the most intimate of human activities. I carry on with my day and I'm concerned with a multitude of other aspects of life. Then I get a survey like this, look at the stats, and suddenly realise, maybe with surprise and shock, that this most intimate of human activities is going on at all. I look at the stats, inevitably do a little comparison with my own life and start wondering if other people, a lot of other people, are having way more fun than me. I'm bringing down the national average.
The company Playtex Products, as part of a promotion for the product Fresh Sexy, sponsored a survey of 1,003 sexually active Canadians 18 to 49 years old. Environics Research Group collected the results through an online survey conducted from December 19 to 30, 2012. (FYI: The brand name "Playtex" is used by two separate companies: Playtex Products and Playtex Apparel. I was aware of lingerie associated with the name but not another company making consumer products.)
17% of those surveyed have had sex with two partners. I mean at the same time. Ménage-à-trois? How about a ménage-à-quatre? 5% have done it with more than two people at the same time. I'm still trying to get my head around the permutations. Then again, does sex with me, myself, and I count as a threesome?
Another 29% said they would like the opportunity to have sex with multiple partners at the same time. That gives us a grand total of 51% of Canadians have either "done it" (22%) or want to do it (29%). Gee, is the expression "the more the merrier" true, like really true, in Canada? Maybe it's colder further north and an extra body keeps things better warmer if not hotter.
And coming back to beaver as in busy as a beaver, 33% report having sex a few times per week while 8% report having sex every day. Good lord. 35% say it's a few times per month and 19% say once a month or less. Geesh, 4% say "never". Hey, we all have to work to get those numbers up.
Married versus dating? 63% of Canadians who are dating are having sex at least a few times per week while married folk are only clocking in at 36%. A whopping 20% of daters are doing it every day. (Rah! Rah! Or is it raw, raw?) This is where we all sigh. It is so fresh in the beginning. Only 2% of those married manage to do it every day. Every day? There is no way those people have kids. Heck, I'd say they don't even have jobs!
So that's what Canadians are doing. But what would they like to be doing? 31% would prefer to follow a daily schedule. Ha! Wouldn't we all if we the time and the stamina after a full day at the salt mines. 47% hope for a few times per week. This gives me the impression that while people may clock in at a certain percentage; they would like to have their numbers up. We may have the desire but are lacking the opportunity.
The survey breaks that wish fulfillment down by sex. 38% of men and 23% of women would like sex every day. 44% of men and 49% of women would it a few times per week. 15% of men and 23% of women would like to stick to a few times per month. The percentage is low but the survey does say a small group would go for once a month or less. Hmmm, somebody needs a refresher course in something other than missionary in bed under the covers with the lights out. A little more aural and oral goes a long way.
Ah, returning to me, myself, and I, we come to the section on self-love. When you can't be with the one you love, love the one you're with. 13% go solo daily, 24% a few times per week, 24% a few times per month, and 19% once a month or less. 13% say they never go solo. Woody Allen: "Don't knock masturbation. It's sex with someone you love."
Solo broken down by sex shows that men are more likely to go it alone. 21% of men and 5% of women have a daily routine. 33% of men and 16% of women do it a few times per week and 23% of men and 24% of women a few times per month. 10% of men and 29% of women are once a month or less and 9% of men and 17% of women say, "Never!" Your loss.


Looking for "the one" means doing a little exploring. Canadians seem to have had on average 12 sexual partners. 10% say 20 or more partners; 9% 11 to 19 partners, 11% 8 to 10 partners, 17% 5 to 7 partners, and 25% 2 to 4 partners. Only 17% state they have had just one partner.
How satisfied are those crazy Canucks? The majority of them (73%) say they are satisfied broken down as 28% being very satisfied and 45% somewhat satisfied. It seems that men and women report being equally satisfied between the sheets.
The survey looked at satisfaction by provinces and found out that Ontario and Alberta report the highest levels of "very satisfied" while Quebec was the lowest. Although Quebec stood out as the highest percentage of "somewhat satisfied". On average it would seem that every province had 65% to 75% saying they were at least somewhat satisfied so let's say the responses seem to tilt towards the favourable.
What factors would contribute to higher satisfaction in the bedroom?
33%: Better physique
14%: If my partner had a better physique
(Hmmm, if we turn out the lights is that proverb true? At night, all cats are grey.)
30%: More spontaneity
28%: More romance
24%: More experimentation
21%: If my partner had an increased libido
18%: A deep emotional connection with my partner


The survey showed that people have a few turn-offs starting with hygiene. Come on folks, these are easily correctable.
63%: Bad body odours
58%: Bad breath
35%: Not feeling fresh or clean
35%: Poorly groomed private parts
15%: Perspiration
From there, we get into types of behaviour as turn-offs.
27%: Baby talk (What?)
26%: Acting selfish (It is better to give than to receive)
20%: Lack of confidence (This can be a biggie.)
9%: Being too loud or vocal (Then again, don't we all like a little feedback?)
5%: Dirty talk (Don't we get a little uninhibited with passion?)
The survey asked about the turn-offs then asked about what factors contribute the most to Canadians feeling uninhibited or outgoing while having sex.
55%: Being truly and deeply in love
46%: Having open communication with your partner
42%: Having a few drinks
40%: Feeling fresh and clean, head to toe
32%: Setting the mood
30%: Watching an erotic movie or reading an erotic book
14%: Role playing
Hmmm, if 30% have read 50 Shades of Grey, does that mean 14% then want to play being Christian and Anastasia? Of course, there's that 46% turned on by open communication. I guess you have to have pretty open communication to role play.
How do Canadians clean up after doing the nasty? As expected, a shower clocks in at 50%. From there, we see 42% using tissue or toilet paper, 25% using a towel, and 8% using a piece of clothing. Ah, do we guys just wipe ourselves off using our underwear?
What I find really intriguing is that 18% responded that they clean up using a bird bath. I'm not kidding, that's what the survey said: a bird bath. Isn't that the type of response that demands an explanation? Were the people in the back yard? Do they dip the end of a Kleenex in the water dish in the budgie cage? What the heck does that mean anyway?
The product Playtex is promoting with this survey, Fresh Sexy, is some sort of "wipe" to freshen up beforehand then clean up afterwards. Obviously this very last question on the survey relates to the possible inclusion of Fresh Sexy in our love-making. Might be a tad better than the bird bath.
Final Word

The original survey document has an image of a beaver holding up a sign in the shape of a heart showing the words, "I love wood." It is this type of risqué message which has been used in the publicity campaign for the Fresh Sexy product and here risqué has sometimes meant television stations have balked at running the commercials. Wink wink nudge nudge may work over a beer together but on television beaming into homes everywhere in front of the family, the entire family; it may be looked at askance if not frowned upon.
If anything though, while we go through our day to day activities dealing with jobs, kids, and paying the mortgage, a survey like this is a reminder that sex is a very important part of the human condition. If I could paraphrase by saying that sex has launched a thousand ships, bad sex has probably ended a thousand marriages. From the results, it would seem that in general a lot of people are trying to do their best and a lot of people would even like to have it better. I'm not sure whether such a survey is going to change our behaviour but it should give us pause to think.
Click
HERE
to read more from William Belle
References
The Playtex Fresh Sexy Report: Feb 4/2013 (PDF)
A definitive look at what's happening between the sheets in Canada
Wikipedia: O Canada
"O Canada" is the national anthem of Canada. … "The True North strong and free."
Playtex: Fresh Sexy
Fresh Sexy™ wipes are intimate wipes for men and women specifically designed for use before and after sexual activity – so you can feel confidently clean and ready for whatever comes next. With Fresh Sexy™ wipes , you get clean quickly and easily so you can get back to who or whatever it is you're doing.
Wikipedia: Playtex
Playtex is a product brand used by two separate companies: Playtex Products and Playtex Apparel. Playtex Apparel produces and markets bras and lingerie; Playtex Products creates consumer products such as gloves, feminine products, and baby products.
WebMD –
10 Surprising Health Benefits of Sex
Being "in the mood" just might help your health. How does a juicy sex life do a body good? Let's count the ways.
5. Better Self-Esteem
University of Texas researchers found that boosting self-esteem was one of 237 reasons people have sex. That finding makes sense to sex, marriage, and family therapist Gina Ogden. She also says that those who already have self-esteem say they sometimes have sex to feel even better. "One of the reasons people say they have sex is to feel good about themselves," she says. "Great sex begins with self-esteem. If the sex is loving, connected, and what you want, it raises it." Of course, you don't have to have lots of sex to feel good about yourself. Your self-esteem is all about you — not someone else. But if you're already feeling good about yourself, a great sex life may help you feel even better.
6. Deeper Intimacy
Having sex and orgasms boosts levels of the hormone oxytocin, the so-called love hormone, which helps people bond and build trust. In a study of 59 women, researchers checked their oxytocin levels before and after the women hugged their partners. The women had higher oxytocin levels if they had more of that physical contact with their partner. Higher oxytocin levels have also been linked with a feeling of generosity. So snuggle up — it might help you feel more generous toward your partner.
Published on Jan 30, 2013 by FreshAndSexyWipes
Fresh and Sexy: A Clean Pecker Taps It
Wipe away your worries, road warrior. With the new Fresh Sexy™ wipes, all your adventures can be a little more adventurous. So remember to grab the do not disturb sign the next time you leave your hotel room. You're going to need that elsewhere.
You can publish this article on your website as long as you provide a link back to this page.