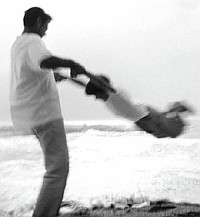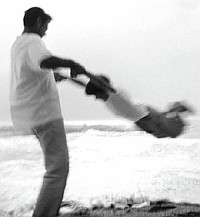 Why is there a stigma attached to the word 'stepfather' and the relation frowned upon by most people?
"You're not my real dad and I don't like it when you pretend to care for me. Stop being extra sweet!" That's what Bhavini said to Subhash, her stepfather of two months, after she came home from a crazy day at school. It had been 60 days since he got married to Bharti but his 'new' nine year old daughter was just not willing to accept him.
Five years down the line, the father-daughter duo is inseparable. "I gave him a hard time initially but soon realised that I could not have got a better father than him. He is one of those few people who take my side and stand up for me when things get bad," says Bhavini, now in her teens. "He is my friend, my father, but most importantly, my strength. The amount of love he has for me is unbelievable, considering I am not his biological child. We are so blessed to have him in our lives, and I am honoured to call him dad!" she adds, clinging on to an emotional father.
From age-old fairy tales to modern movies, step-dads have gotten a bad rap. Through this story, we bow to not only biological fathers, but also stepfathers who have given their entire effort to blend with the bond that is not biological, that does not need the affirmation of society and a bond that is based purely on love, trust and protection.
Stepfather struggles
Stepfathers have been conveniently cornered as evil men, as people who are harsh on their kids and difficult to deal with. But it was only while working on this story that I got to see a totally different side of the coin – A side of a father, who has decided to shelter, protect and nurture a child altruistically. Who doesn't hesitate to heed for his kids' fussy demands and saves for their future. But how difficult is it for him to do all this selflessly, and be still tagged as not-the-real-father? "It is difficult, not so much because of what other people think about you but because of how your kids get affected (in my case) because of the influence of society. After our marriage, we hurried for a family holiday and the kids were quite friendly with me. It was only when they mingled with other kids that their behaviour suddenly changed. It's been two years but the awkwardness still remains," answers Yatin Kakkar, a father of two and a lawyer by profession.
Troubled innocence
And how easy is it for the child to adapt to such sudden changes? A child who has to encounter unwelcoming stares when he goes to school, to play? "When I went to play outside my house for the first time after my parents' marriage, I was completely ignored by my friends. I even overheard one girl telling others how my first father had died and that I had a stepfather now," says Prateeksha Jain, a 23 year old girl.
It is mostly the fear in the child of being neglected by others that also leads to a feeling of indifference and possible resentment towards the new parent. "It is hard for a child to understand and not get influenced by all these stereotyped ideas of media and society and thus he or she builds a hate relationship with the father," says Dr. Samir Parikh, a clinical psychiatrist.
The word 'stepfather' doesn't exist for me: Sikander Kher
For actor Sikander Kher, whose mother Kirron Kher divorced his biological father Gautam Berry years ago, it's simply 'fantastic' to have a father like Anupam Kher. "Whatever I am today is because of him," says actor Sikander Kher. "As a child also, he was always there for me," he says. And though Sikander is closest to his mom, with dad too he doesn't mind sharing a secret or two, "Yes, I am quite close to him. He has always been a good father and I love him. That's it! The word 'stepfather' just doesn't exist for me!" he explains.
Mother's role
The magnitude of a mother's role in relationships as sensitive as these is immense. Often, the mother gets caught up in a dilemma about whom to side with when an altercation does start between the father and child.
She has the make or break power and it is unfortunate to note that in most cases, it is her illusiveness that that worsens the situation and drives a deeper wedge in the relationship. "One of the major drawbacks I have seen in such cases is that the mother often defends the child for the wrong reasons. This not only encourages the child to do that thing again, but it also makes him see his father in the wrong light, " says Dr Aruna Broota, clinical psychologist at the Department of Psychology, Delhi University. "If the mother wants her husband and child to have a healthy relationship, she should not come in between them," she adds.
Step-fathers are probably one of the most misfortunate and misunderstood souls on this planet. Though not all of them would be eager to make an effort to know their child and get in his/her good books, yet there are a majority for whom their child's smile is worth all the gold in this world.
Here's a toast to a sensitive yet sacred bond that is yet to get its due credit.