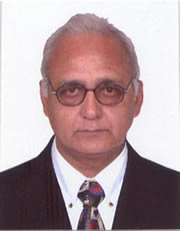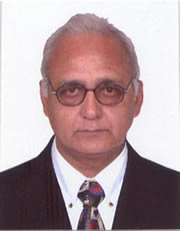 If we go by the recent statement of the Secretary General of the United Nations, Ban Ki Moon, the two most dangerous countries on this planet are Pakistan and Afghanistan.
This statement of Moon is neither prejudiced nor does he belong to any enemy country of Pakistan or Afghanistan, rather this statement is the harsh reality of the world today. The question is that who is responsible for notoriety of these two neighbouring countries? This is clear that the decisions of the political bosses of these countries and the misleading statements of Pakistani leadership are behind the current scenario.
The relationship between Pakistan and Afghanistan based Taliban is not new. Pakistan was the first country to recognize the Taliban government of Afghanistan, who captured power by ousting the democratic Najeeb government. Since then the Taliban has deepened its roots in Pakistan. The same Taliban is now eyeing power in Pakistan and therefore Pakistan Army has started operation 'Rah-e-Nijaat' against them. But the intentions of Tehrik-e-Taliban in Pakistan are not new.
A decade ago, these Talibans had pasted posters in all major cities of Pakistan in which their plans were clearly mentioned. Through these posters, they made it clear that they want to enforce Sharia'h law in Pakistan. Pakistan's courts would give verdicts based on the holy Quran. Gold coins would be used as currency during the Taliban regime etc.
The question is that when a decade ago, the Taliban sympathizers were launching such campaigns, was the Pakistani administration asleep then? Was India directing this terrorist organization named Tehrik-e-Taliban a decade ago? Or the Pakistani administrators, according to their habit, were doing nothing while these enemies of humanity were prospering in Pakistan?
The entire world knows all these facts that how the former President of Pakistan, Gen. Zia-Ul-Haq encouraged the extremist and Jehadi ideology during his ten year regime. Since then the tradition of patronizing extremist Islamists by the Pakistani rulers has continued. This has today become an incurable disease that the Pakistan Army itself is finding a way out of this trap or in other words 'Rah-e-Nijaat' with them.
Ignoring all these facts, the Interior Minister of Pakistan, Rehman Malik, recently shocked the entire world by saying that India is helping Taliban for creating disturbance in Pakistan. How much truth is there in his statement, he himself and the Pakistani people better know. What is conveyed by such misleading statement of Malik? Pakistan has previously too accused India for deteriorating situation in Baluchistan. And now a new misinformation campaign is launched by accusing India of supporting the Taliban. The world knows that Taliban, Tehrik-e-Taliban or any organization sympathizing with Taliban ideology see India as their enemy, and not friend. These organization uses to threaten India from time to time. In these circumstances, how can India 'help' these organizations? What the Pakistani Interior Minister wants to tell through such statement, while Pakistan has no such proof through which it can prove India's involvement in destabilizing Pakistan by helping the Taliban.
On the contrary, there are thousands of evidences which can prove that the terrorists and extremists operated along with the Pakistan administration and the proofs which army and these inhuman organizations are created to created disturbance in India. Ajmal Aamir Kasaab, the only terrorist caught alive in 26/11 is the living example. Kasaab has repeatedly told in his confession how he was sent to Mumbai with the help of Pakistani administration. To clean itself from the Mumbai attacks, Pakistan is now adopting such cheap tactics of misleading statements. The fact is that, the Talibans, so called protectors of Islam, don't even deserve to be called human beings. It doesn't seem that there is any other administration than Pakistan, which had ever expressed sympathy with the cruel Talibans. The world still remembers that during the NATO attack on Afghanistan in the aftermath of 9/11, the Taliban spokesman used to address the world media from Pakistan and even he was arrested from Pakistan. Therefore it is not going to help Pakistan by accusing India. Other countries too can't digest this. In fact, there is danger of Pakistan losing its own credibility by such absurd statements.
The author is a columnist based in India. He is related with hundreds of most popular daily news papers/portals in India and abroad. Jafri writes in the field of communal harmony, world peace, anti communalism, anti terrorism, national integration, national & international politics etc.
He is a devoted social activist for world peace, unity, integrity & global brotherhood. He is also a member of Haryana Sahitya Academy & Haryana Urdu Academy (state govt. bodies in India).
Thousands articles of the author have been published in different newspapers, websites & newsportals throughout the world. He is also a recipient of so many awards in the field of Communal Harmony & other social activities.