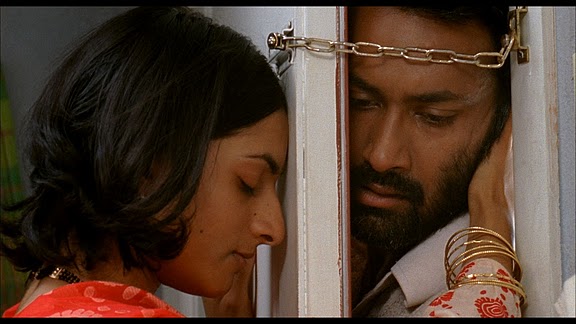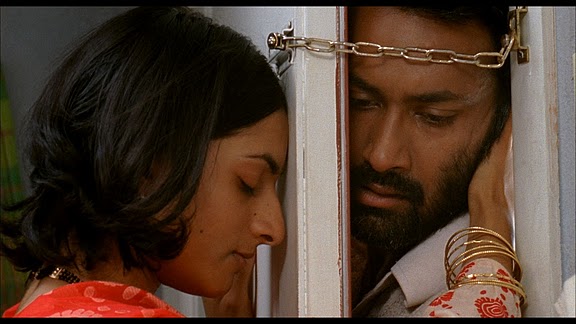 Samrat Chakrabarti, the Independent Film King of New York, storms into the NYIFF this year with 3 short films: Soham Mehta's 'Fatakra', Shiva Bajpal's 'Raju', and Rehana Mirza's 'Zameer & Preeti'. The New York Indian Film Festival runs May 4th through May 8th, 2011 and is North America's oldest and most prestigious destination for feature films, documentaries, and shorts from and about the Indian subcontinent.
Friday May 6th, at 3:30pm, Samrat costars with Tillotoma Shome (from Mira Nair's Monsoon Wedding) in Rehana Mirza's 'Zameer & Preeti: A Love Story'. The short film brings to the forefront the agonizing role that religious conflict plays in weddings within the South Asian community. Set in New Jersey, a Hindu bride about to wed her Muslim groom seems to get a case of cold feet. "Samrat is an incredibly smart actor who can express so much emotion and range with every take," said Rehana on working with Samrat. "We only had a day to shoot the film, and with Samrat, we were able to use every minute of that day to the fullest."
Samrat's performance continues Saturday May 7th, at 9pm, in Shiva Shankar Bajpai's 'Raju'. In this timely and profound film, an undocumented immigrant who works for a debt relief agency must choose between the girl he's falling for and his work visa. The film has played at international film festivals around the world and received rave reviews at the 34th International Short Film Festival in Clermont-Ferrand, France. Director Shiva Bajpai says, "Raju is an exploration into the duality of human nature and the choices we make. It is challenging for any actor to play a character with questionable morality [and] not only does Samrat achieve this but also intuitively portrays the complexity of Raju."
You can catch Samrat's final film on Saturday May 7th, at 1pm and 6pm as he stars in Soham Mehta's Student Academy Award nominated short film 'Fatakra' (Firecracker). Samrat plays Naveen, an incredibly ordinary character who performs incredibly heroic actions to win back the love and trust of his family. Naveen leaves India to chase his dreams in America. Three years and a recession later, his wife and son finally join him. The short film tells the story of the sparks that fly on their first day together as dreams collide with reality. "Samrat makes the audience completely empathize with this ordinary man while completely believing in his extraordinary choices and by the end of the film even cheering him on," said Soham Mehta of Samrat's performance. "From the first frame to the last, Samrat is the heart and soul of the film." Not only does he star in this Student Oscar nominated short, but Samrat also composed the background score for the film. 'Fatakra' has played at several prestigious festivals already such as SXSW (South By South West) in Austin, Texas.
All of the listed films above will be shown at Tribeca Theater and will include Q&As with Samrat Chakrabarti, other cast members and each respective director. "What I love about this festival is that it not only showcases legends like Rishi Kapoor and contemporary filmmakers like Aparna Sen, Rituporna Ghosh and Sudhir Mishra, but it also nurtures a plethora of new talent, while sharing groundbreaking documentaries." Samrat remarked about the New York Indian Film Festival. "There's something for everyone. I am very excited and honored to be part of the NYIFF family this year."
For more information on each film, please go to http://www.iaac.us/NYIFF2011/index.htm
Samrat Chakrabarti recently starred in several feature films including Ajay Naidu's 'Ashes' and Claire McCarthy's 'Waiting City', both of which played at this same festival last year. He also has been seen on TV, quite a bit lately, in HBO's 'In Treatment', NBC's '30 Rock' and 'Outsourced'.