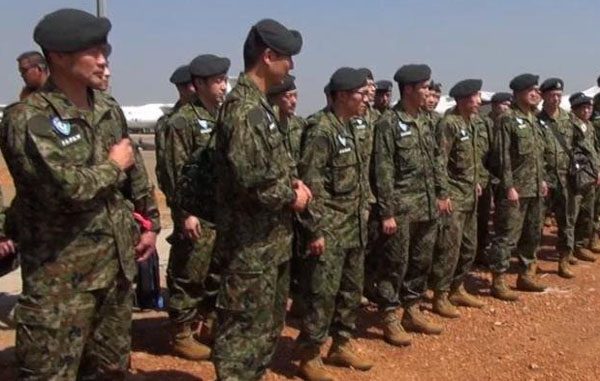 Japan on Monday began withdrawing its troops from South Sudan amidst escalating violence in the country.
JUBA, 18 April 2017 [Gurtong]-The 350-strong Japanese military contingent, which has been based in Juba for the past five years, has been mostly helping with infrastructure construction.
Daniel Dickinson, the spokesman for the U.N. peacekeeping mission told Reuters moments before the troops were due to board their flight at Juba International Airport that the troops were returning to Japan.
Dickinson said the Japanese contingent would leave in three batches and that the group that was due to leave Monday had 68 troops.
Fresh fighting recently broke out between government SPLA and opposition forces in a number of locations including Raga in the west of South Sudan, Waat in Jonglei to the east and in the area of Wunkur and Tonga in the northern Upper Nile region.
It follows recent fighting in Pajok, and a week ago in Wau town and the surrounding area which led to the displacement of thousands of people.
Thousands of civilians have fled their homes to UN POC sites seeking for refuge while others have crossed over to neighbouring countries and are settling in refugee camps.