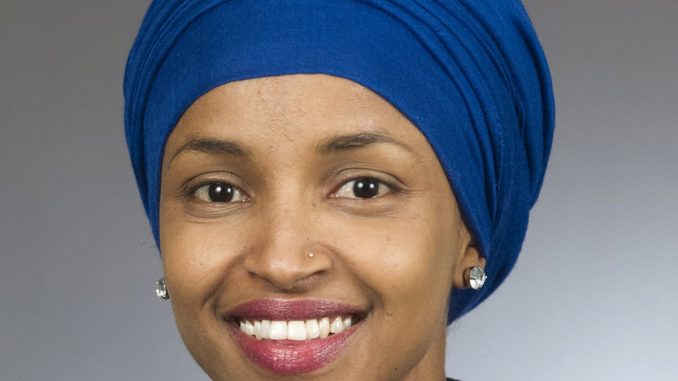 Senator Al Franken ended the swirling speculation about his political future today, announcing his decision to resign in the coming weeks amid multiple allegations of groping and forcible kissing, and other unwanted advances.
Franken's fall has sparked another round of political guessing games: Namely, who will succeed the junior senator from Minnesota? Given the circumstances surrounding Franken's resignation — and the dismal state of gender parity in American politics as a whole— it shouldn't come as a surprise that many are calling for a woman to get the job.
"If you have a whole lot of super qualified women, at this moment, there's absolutely no reason not to pick a woman," Liz Johnson, a veteran of state politics who is co-founder and a board member of
VoteRunLead
, a program that trains women to run for office, told Refinery29.
Read on for a look at what happens next in filling Franken's seat and a few of the powerful Minnesota women who might be in the running for the prestigious job.
The Governor Picks A Temporary Replacement
The process for filling a vacancy in the U.S. Senate varies by state. In Minnesota, given the timing of this resignation, Gov. Mark Dayton will name someone to serve in the seat until a special election is held next fall. The competition for such openings is often fierce: A mid-term Senate appointment can be a game-changer for a politician with big ambitions (See: U.S. Senator and 2020 shortlist favorite Kirsten Gillibrand).
Multiple outlets, including the Minneapolis Star Tribune and Minnesota Public Radio, are reporting that Lt. Gov. Tina Smith is the most likely candidate for the immediate opening. The reasoning might sound counterintuitive: People say Smith doesn't actually want the role (in the long term, that is). But naming Smith to the seat would allow the governor to quickly appoint a qualified and reliable ally to the role for the next 10-plus months, setting the stage for voters to select a new U.S. Senator next November. There's one major drawback to a Smith pick for Minnesota liberals, though: Under the state succession rules, her post would be filled by the president of the state Senate, who happens to be a Republican, a move that could give the GOP control of both houses of the state Legislature and the state's No. 2 elected post.

Lt. Gov. Tina Smith is expected to be named as an interim replacement to fill Franken's seat. Courtesy of Lt. Gov. Tina Smith.
Smith, 59, is a longtime player on the Minnesota political scene. Before joining the ticket as lieutenant governor in 2014, she was Dayton's chief of staff and a top aide to Minneapolis Mayor RT Ryback. A staunch advocate for reproductive rights, Smith also served as a vice president for public affairs at Planned Parenthood Minnesota, North Dakota, South Dakota in the mid-2000s. Her high-profile and hands-on role in the current administration generated lots of buzz that she would run to replace Dayton when he retires in 2018, but Smith put a stop to those rumors in March when she announced that she wouldn't seek the seat.
Smith isn't the only potential appointee in the running, of course. A powerful national nurses union is urging the governor to tapping Rep. Keith Ellison. And insiders see a number of other women as strong candidates for the appointment, including state Reps. Erin Murphy and Peggy Flanagan, both of whom have been traveling the state for 2018 statewide office runs, Auditor Rebecca Otto, and Attorney General Lori Swanson.
"There's a deep bench and that's the good news," Johnson said. "There are
many
great women who could step into the role."
Smith, the lieutenant governor, has not commented on speculation that she could be the state's next Senator; a statement she released in response to the resignation simply thanked Franken for his service and expressed support for "the many women around the country who have come forward in recent months to share their stories about sexual harassment." And Dayton, for his part, said in a statement that he hasn't settled on a plan yet."Events have unfolded quickly; thus, I have not yet decided on my appointment to fill this upcoming vacancy," he said. "I expect to make and announce my decision in the next couple of days."
It's entirely possible that voters elect women to the three highest political jobs in the state, making 2019 The Year of the Minnesota Matriarchy.
Should Smith (or another woman) get the gig, Minnesota would be one of just four states with all-female U.S. Senate delegations, according to Rutger University's Center for American Women and Politics. The others are California, New Hampshire, and Washington. Only two others in history (Kansas and Maine) have sent two women to the U.S. Senate at the same time.
Voters Pick A New Senator To Fill The Remainder Of Franken's Term
The election to serve the final two years of Franken's term could be a competitive one. It's unlikely, of course, that the race will attract an all-female field (Ellison is one likely frontrunner), but several prominent women from the Democratic–Farmer–Labor Party (the state's version of the Democratic Party) are already being floated as contenders for the seat. Those include Swanson, Rep. Betty McCollum, and state Sen. Karin Housley, who told Minnesota Public Radio that she's "seriously considering" a run.

Some are speculating that rising political star Ilhan Omar could run for Franken's seat. Photo courtesy of Ilhan Omar.
Another possibility is state Rep. Ilhan Omar. Omar, a refugee and rising political star, became the first Somali-American woman elected to a state Legislature when she won her seat last year (you can watch Refinery29's "Behind the Headlines" documentary on Omar here).
On the GOP side, meanwhile, most of the well-known names mentioned so far are men, including former Governor (and one-time White House hopeful) Tim Pawlenty, though CNN has also suggested former Congresswoman and presidential candidate Michele Bachmann could run.
Refinery29 has reached out to McCollum, Omar, and Swanson for comment. We'll update this post with their response if we hear back — and with other major names that emerge.
Whoever runs will need to hit the ground running on the fundraising front : The Star Tribune reported Thursday that each side will likely have to raise an eye-popping $15 to $20 million to win on such a short schedule.
A Major Moment For Women In Politics Could Happen
Franken's seat won't be the only coveted job up for grabs in Minnesota come November. Sen. Amy Klobuchar is also up for re-election and Dayton's decision to retire means the governor's mansion is wide open, too. So it's entirely possible that voters there will elect women to the three biggest statewide offices in the state next November, making 2019 The Year of the Minnesota Matriarchy.
That outcome would be a big deal on the national stage as well.
As the Center for American Women and Politics reports, just two other states in history — New Hampshire and Washington — can boast of having all three roles filled by women concurrently.
Click HERE to read more from Refinery29


Loading ...