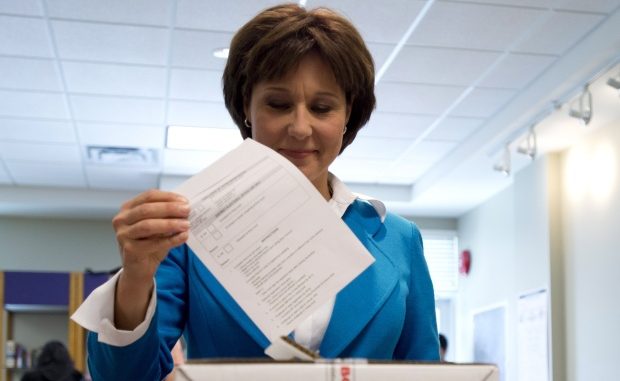 A video footage of B.C. Liberal Leader Christy Clark casting vote through advance ballot in her hometown of Burnaby on Wednesday afternoon ignited an online outcry among by analysts who deemed her vote to be ineligible. The video depicted Clark to have initially voted for herself in the riding of Vancouver-Point Grey, but soon realized that she did not live in the riding she is running in. Consequently, she asked for her ballot again before it was casted, alleging that she wanted to add the name of Vancouver–Fairview Liberal candidate Margaret MacDiarmid.

The spokesperson for Clark, Ben Chin, later explained the situation asserting that the province's deputy chief electoral officer has confirmed that the "ballot's fine," and not spoiled. Chin mentioned that "the premier knew that from all her years of scrutineering that it's fine as long as the intention is clear." She further explained the situation, asserting that "the test is whether the intention is clear. For instance if you had two names of people running against each other intentions wouldn't be clear."

The advanced polls are scheduled to remain open until Saturday, May 11, where voters with appropriate ID can cast ballots for their home riding from any polling station. These advance ballots are left blank so the voters can write in the name of the candidate they choose. After voting herself, Clark insisted other voters to vote in advance polls and on Election Day, May 14. She alleged that it's a crucial election that will decide the direction of the province for a generation to come.