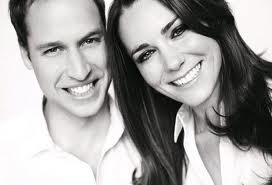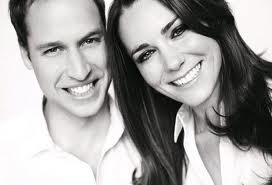 Friday, April 29, 2011 at 6am Eastern Daylight Time. Be there or be square!
It's the big day for Prince William and Catherine Middleton and a few zillion eyes will be turning towards Westminster Abbey in person, by TV, or on the Internet to see a bit of history take place. There are a number of options for those "royal" aficionados and I hunted around to put together a list – maybe not a comprehensive list, but a list nonetheless – of some miscellaneous things relating to the wedding plus what the various news outlets are offering. However, this is for the Internet. If you've got a TV, why are we talking?
Details from The Telegraph
This British newspaper has provided the latest in news about what's what for the wedding. I note that they at first reported that cell phones would somehow be disabled in Westminster Abbey and went on about how we all were going to be deprived of on the spot, up to the second reporting from the congregation, but then later said this isn't true. Whew! Thank goodness, now my heart can be all a-twitter… ah, all aflutter?
The Telegraph also pointed out that the Wallstreet Journal has a slightly screwball video showing their enthusiasm for the big event. [chuckles] Oh boy, are people really that nuts about all this?
YouTube: Uploaded by TheRoyalChannel on Apr 19, 2011
Royal Wedding invitation
The Royal Household invites you to watch the wedding of Prince William and Catherine Middleton on the 29th of April from 10am London Time. Live on The Royal Channel.
The official Royal Wedding Program (courtesy of CTV)
Live coverage on Oye! Times
CTV
http://shows.ctv.ca/RoyalWedding.aspx
Watch the Royal Wedding online April 29 at 3am ET. Watch the live stream and join our chat featuring CTV personalities.
The National Post
http://news.nationalpost.com/2011/04/28/from-kate-middletons-dress-to-seating-at-westminster-abbey-a-royal-wedding-guide/
Live coverage starts at 5am
CBC
Coverage starts at 2am (yawn) so they'll be able to show us everything leading up to the 6am ceremony. The network says they'll have live streaming over the Internet.
The Royal Channel
http://www.youtube.com/user/TheRoyalChannel
You can't get any more official than this! This web site will be offering live coverage, but right now is offering various videos and a procession map.
official web site: The Royal Wedding
Prince William & Catherine Middleton
Friday 29 April 2011 at Westminster Abbey (6am Eastern Standard Time)
http://www.officialroyalwedding2011.org/
References
If you just can't get enough, here's a list of some previous articles on the up-coming wedding:
The Royal Wedding: last minute preparations – Apr 27/2011
The Royal Wedding: the guests, the dress, the tweets – Apr 23/2011
The Royal Wedding Goes Viral (video) – Apr 18/2011
Just in case you haven't seen this, the cell phone company T-Mobile put together this amusing commercial of the Royal Wedding
Uploaded by lifesforsharing on Apr 15, 2011
The T-Mobile Royal Wedding
Watch the wedding entrance dance to top all wedding entrance dances. T-Mobile's Royal Wedding Dance celebrates the marriage of William and Kate with the help of a host of royal look alikes and music from East 17! T-Mobile wishes William and Kate a long and happy marriage.
Click HERE to read more from William Belle
Article viewed at: Oye! Times at www.oyetimes.com