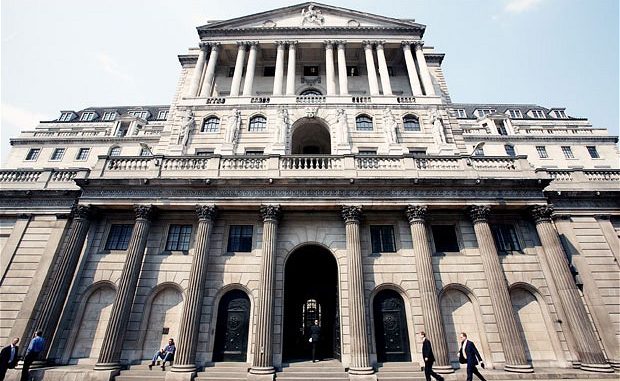 The Bank of England (BoE) have held its key interest rate on Thursday at a record-low 0.5 per cent, in its first announcement as the majority of its policymakers remain doubtful over rate hike case after Britain`s economy continued to thrive.
Before the decision of BoE Monetary Policy Committee (MPC), the economist at Unicredit Research Daniel Vernazza has explained to clients that the committee's vote was expected to remain split at 7-2 in favour of keeping the level of cash stimulus, or quantitative easing, at £375 billion (US$622 billion, €473 billion). Only Martin Weale and Ian McCafferty from committee were backing the immediate rate hikes.
Bothe committee members had voted in August to raise rates by 25bp due to the reason that wage growth could be lagging the improvements in the labour market and argued "it was desirable to anticipate labour market pressures by raising the bank rate in advance of them."
Whereas the majority their colleagues were feeling less inclined to the suggestion due to having "insufficient evidence of inflationary pressures to justify an immediate increase".
An ING bank economist in London James Knightley has stated: "The Bank of England has left policy unchanged as widely expected. The economy continues to move in the right direction."
According to the International Monetary Fund (IMF), the British economy is the best performing among the G7 nations U.K. authorities have forecast 2014 GDP growth of 3.5%.
The yearly inflation at 1.6% in July was well within the BoE's target of 2%. If interest rates rise early in 2015, the central bank believes growth will hit target and inflation too in early 2015.
However many economists do not expect any rise in rates before the general elections 2015.
Article viewed on Oye! Times at www.oyetimes.com.