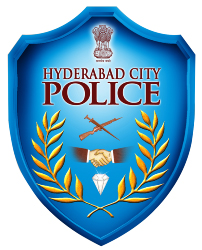 With the arrest of six activists of the Hindu Vahini, Hyderabad police claim to have solved the mystery behind last week's attacks on eight people belonging to the minority community.
Police said the accused attacked people of the other community on the pretext that they had slaughtered cows during Eid-ul-Zuha November 7.
According to Police Commissioner A.K. Khan, the sleuths of the Commissioner's Task Force solved the mystery behind the attacks that occurred on the night of Nov 8-9 at five different places in the city.
"Police seized three motorcycles, three rods, one knife and six cell phones used in attacks," said a statement from the police commissioner's office Sunday night.
The accused, all of them in their 20s, include one K. Unni Krishna, who is a cinema artist from Kerala and one Surya Vanshi Santosh, a student of fashion technology and native of Adilabad district.
Police said the accused assembled in Baghlingampally Park Nov 8 and conspired to attack people of the other community. The same night they attacked eight people with iron rods and a knife at five different places. The victims going on two-wheelers sustained serious head injuries.
The series of attacks crated panic among people. Majlis-e-Ittehadul Muslimeen (MIM) leader and MP from Hyderabad Asaduddin Owaisi had urged police to immediately bring the culprits to book.
Article Viewed on Oye! Times @ www.oyetimes.com