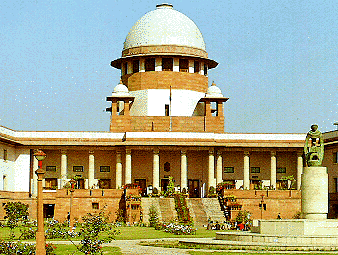 The Supreme Court of India has accepted the plea of the assassins of Rajiv Gandhi on Tuesday to be heard by the court. The assassins had requested the court to reconsideration their punishment of death sentence and allow them some relaxation on grounds of mercy. The death sentences to the three convicted has been announced by a court in Tamil Nadu where the case was being carried out. The convicted criminals have challenged the decision of the state court to reject a plea for mercy and said that they wanted the plea to be heard by a court outside the state.
The three convicted criminals have asked for their plea to be moved from the Madras High Court on grounds that certain supporters of political parties are intervening with the judicial system of the state and are ensuring that they do not get a fair chance to contest their appeal by raising slogans and gathering crowd against them. They said that if their plea remained with the state High Court, they are sure that the decision will be biased and they will not be allowed free and fair trial as per every criminal's right.
The three convicted have been given the punishment of death sentence for assassinating the political leader Rajiv Gandhi while he was carrying out an election rally in 1991.
Article viewed on Oye! Times at www.oyetimes.com