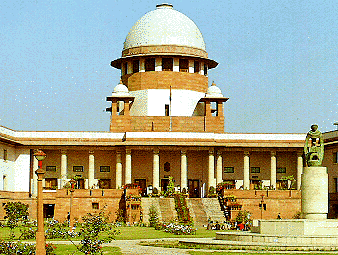 The Supreme Court of India announced its final verdict on the case of Haj subsidy given by the government to the pilgrims on Tuesday. It said that the subsidy is to be removed in a progressive manner further explaining that it should be completely eliminated over a period of ten years.
The justices of the court, Justice Ranjana Prakash Desai and Justice Altamas Kabir, said, "We hold that this policy is best done away with."
They further said that the representatives of the government who are required to go with the delegation must also be reduced to two. SC will also look into the procedures of the Hajj Committee of India and overview their selection of pilgrims. The court hearing was taking place in respect to the appeal submitted by the Center to challenge the verdict announced by the High Court of Bombay which allowed the external affairs ministry to outsource the handling of some 800 pilgrims to a private company which will be compensated by the subsidy announced by the government.
While hearing the proceedings of the appeal filed by the government, SC decided to look into the matter in detail and concluded that there was no need for the government to spend on the pilgrims. The center had tried to defend their case by mentioning that the subsidy is aimed at supporting pilgrims with once in a lifetime opportunity. However, they could not succeed in making their case.
Article viewed on Oye! Times at www.oyetimes.com