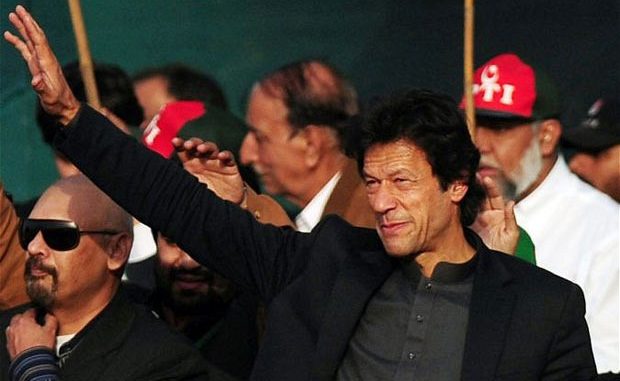 Pakistan Tehreek-e-Insaf (PTI) chief Imran Khan has raised voice for the underprivileged people in Pakistan as he termed a class-based educational, health and justice system the biggest problem the country is confronted with. During a conference hosted by the Gynecology Association of Pakistan in Peshawar on Friday, Mr. Khan mentioned that "nations never grow until and unless society stands for the underprivileged, and the poor and rich are offered similar learning and health facilities."
Mr. Khan claimed that health insurance cards have been provided to 51% of the Khyber Pakhtunkhwa (K-P) residents, which will ensure free healthcare services to the underprivileged people. He vowed that the the government would try to expand the programme to every single K-P citizen. Mr. Khan elucidated that the provincial government has allocated a huge chunk of its total budget for health and education as he applauded the K-P government for offering incentives to doctors performing their duties at the peripheries.
Meanwhile, K-P Chief Minister Pervez Khattak explained that PTI's slogan of change has received great response because people were fed up with the corrupt system. Khattak mentioned that "countries cannot be run like this as corruption leads to destruction." He mentioned that "in the developed countries, people were fortunate to have honest leaders. These leaders started work on developing their countries and they delivered," adding that "we cannot progress even after one thousand years until and unless departments are depoliticised and transparency is ensured."


Loading ...