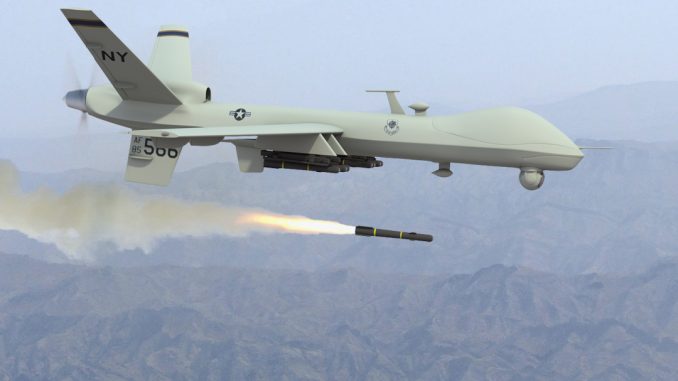 Various reports on Saturday confirmed that a US drone has hit a house near the Pak-Afghan border releasing several missiles at a time resulting in the death of at least 8 individuals.
Officials have openly declared that the continuation of drone attacks in Pakistan are a signal that United States is not going to stick to their promises and the attacks will continue as before with our government unable to do anything about it. The drone attacking a house in Pakistan's land is the second drone attack taking place within this week in the Waziristan side of the country. According to initial reports, about 8 missiles were fired by the drone on a targeted house in Dra Nishtar. Intelligence agency of Pakistan has also confirmed the drone attack and has refused to give the names of those who lost their lives to the media commenting that is against their policy.
The foreign office of Pakistan has once again settled on issuing a formal statement condemning the drone attack and said that this is violation of international law and sovereignty of Pakistan. The office had done the same in the previous drone attack which took place within this week amid all the efforts the government of Pakistan is making to reopen routes for NATO supplies and demanding an end to the drone attacks. The US has made it clear that they do not give importance to the demands put forward by the government of Pakistan.
Article viewed on Oye! Times at www.oyetimes.com