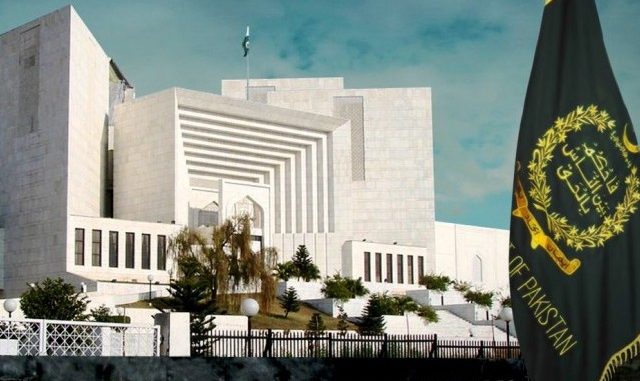 The Supreme Court of Pakistan has issued notices against all ministers from both the Houses who happen to have dual nationalities on Tuesday.
The notices were issued to Minister National Assembly Farah Naz and Senator Rehman Malik on Tuesday by the three member panel of judges of the Supreme Court who highlighted that both government officials have double nationalities. The panel of judges for the case is led by the Chief Justice of Pakistan Justice Iftikhar Muhammad Chaudhry. The case is in reference to all government officials who have nationalities of two countries and should be disqualified for not abiding by the law. The court had issued notices to both the accused government officials at a prior date as well but neither of them has appeared before the court for the case.
The case petition was filed by Mahmood Akhtar Naqvi who claimed that Malik, Iftikhar, and Zahid, all three individuals are serving government officials have British nationalities alongside being Pakistani nationals and Farah Naz, who is the wife of the former Ambassador of Pakistan to the United States has a nationality of the US. The bench of judges once again issued notices to both the government officers in the presence of Secretary of the Senate and Secretary of the National Assembly to make sure that both the summoned officers are brought to the court in the next hearing.
Out of the four accused members of the government, the defending team of MNA Iftikhar Nazir has submitted a denial on behalf of their client whereas the team of lawyers of MNA Chaudhry Zahid has requested the court to allow them more time for consideration. The only two members who have not responded to the notices are Rehman Malik and Farah Naz.