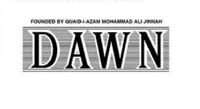 MULTAN, Feb 8: A blasphemy case has been reported in the Khar locality of tribal area of Fort Munro, Dera Ghazi Khan, wherein a man is witness against his brother in the case. Complainant Khizar Abbas Attari is a resident of Multan, while suspect Noor Khan is of Khar and Dr Jalal, who is brother of Noor, is a witness to the incident. Attari told Dawn he had visited Khar along with a Barelvi congregation called 'Madni Kafla' on a preaching tour. He said on Aug 1, 2009, he along with others was raising the slogans of 'Sada-i-Madina' when Maulvi Idrees and Noor Khan attacked them and uttered "blasphemous" words about the sacred personalities.
Barelvi Mullah says Every Pakistani is KAFIR.
http://www.youtube.com/watch?v=FTANZusPICU
He said he informed the elders of Dawat-i-Islami about the issue who advised him not to report the matter to the police. On the insistence of residents, he lodged a first information report (FIR) with Khar Border Military police station of the incident against Noor. Dr Jalal became a witness.The police quashed the blasphemy FIR after investigators said the suspects were innocent. On Feb 20, 2010, the area magistrate, however, ordered the police to submit charge-sheet of the case. Noor Khan moved the Lahore High Court (LHC), Multan bench, against the orders of the area magistrate and Justice Tariq Javed quashed the FIR on April 20, 2010. Attari, through his counsel Manzoor Ahmad Talpur, filed an intra-court appeal against the decision of the single bench. On May 25, 2010, an LHC double bench consisting of Justice Hafiz Abdul Rehman and Justice Mansoor Akbar suspended the single bench order and ordered the magistrate to resume hearing.
Barelvi Scholar declares that "Dobandis & Wahabis" are KAFIR.
http://www.youtube.com/watch?v=klZK3qQM76o
Mr Talpur quoted the area magistrate as saying that he would start the proceedings only after the complete decision of the court. The LHC is yet to release the detailed judgment. BMP Risaldar Waqar Aziz Qaisrani said the case had been quashed after investigation as he himself had visited the area and collected evidence.

He said the case was the result of family differences between Dr Jalal and his father, Haji Azad.
Ahl-e-Hadith Scholar ISSUES Fatwa of Kufr on Deobandis & Barelvis
http://www.youtube.com/watch?v=ze74hcdxYkI
Dawn learnt Haji Azad had sold out his first wife (mother of Dr Jalal) to a man of Rakhni (Balochistan) after declaring her "kali" (sinner). Later he married another woman from where he bears Wali Khan and Noor Khan. Haji Azad and his sons, Wali Khan and Noor, are active members of the preaching congregation of Deoband school of thought, while Dr Jalal is a follower of Barelvi school of thought. Both Haji Azad and Wali established a preaching centre opposite the house of Dr Jalal which annoyed him. Dr Jalal, however, denied any family dispute, saying it was a religious matter and the suspect had used blasphemous language.
REFERENCE: Trial pits brother against brother in 'blasphemy' case From the Newspaper By Shakeel Ahmed (13 hours ago) Today
http://www.dawn.com/2011/02/09/trial-pits-brother-against-brother-in-blasphemy-case.html
Barelvi Shah Turabul Haq Issues Fatwa of Kufr against Imam Kaaba & Saudi Arabia.
http://www.youtube.com/watch?v=OCRBtqEjTB8

BAHAWALPUR, June 15: A mosque Imam was killed while a religious leader sustained critical injuries in violence caused reportedly by sectarian tension between two Sunni sects in Choonawala Mandi near Hasilpur, about 90km from here, on Thursday. According to reports reaching here, the trouble started when Hafiz Qamar Javed, prayer leader at local Masjid Ahl-e-Hadith, burnt some trash near his mosque. The fire attracted neighbours, including people from the rival sect, who propagated that Javed was burning pages from Quran. Within no time a huge mob turned up at the scene and attacked Javed. When Ahl-e-Hadith's local leader Master Muhammad Sadiq came to his rescue, he was also beaten up severely. The assailants left the scene when the two fell unconscious. Police rushed to the scene after getting information. In a hurry, a police vehicle hit and injured Muhammad Nadeem (13). The mob then damaged the van and thrashed ASI Muhammad Nawaz, who also sustained injuries. Later, the Hasilpur DSP and tehsil nazim reached Choonawala and managed to disperse the mob. The injured were rushed to the Bahawal Victoria Hospital, Bahawalpur, where Hafiz Qamar Javed succumbed to injuries while Master Muhammad Sadiq was in precarious condition. Following an appeal, Choonawala traders' president, shopkeepers pulled down their shutters to protest the 'blasphemous act'. Meanwhile, it was learnt that a case under the Blasphemy Act had been registered against deceased Hafiz Qamar Javed and injured Muhammad Sadiq while no case was registered against the assailants. DPO Arif Nawaz was not available for comments.
REFERENCE: Imam lynched by mob for 'blasphemy' By Majeed Gill June 16, 2006 Friday Jumadi-ul-Awwal 19, 1427
http://archives.dawn.com/2006/06/16/nat10.htm
Barelvi Shah Turab ul Haq Qadri says Ashraf Ali Thanvi & Wahabis are Kaafir.
http://www.youtube.com/watch?v=iab5Fm0PqzQ

MULTAN, Jan 11: A court has jailed a prayer leader and his 20-year-old son for life on blasphemy charges in the rural heartland of the country, court officials said on Tuesday. The case follows the assassination of Punjab governor Salman Taseer by his bodyguard last week, after he called for reform of the blasphemy law under which a Christian woman was sentenced to death. Mohammad Shafi, 45, and his son Mohammad Aslam, 20, were arrested in April last year for removing a poster outside their grocery shop promoting a religious event in a nearby village. The poster allegedly carried Quranic verses. Judge Mohammad Ayub, heading an anti-terrorism court in Muzaffargarh, handed down a life sentence to the pair on Monday, his assistant Faisal Karim said by telephone. According to the prosecution, the organisers of the event marking the birth anniversary of Prophet Muhammad (PBUH) said the pair had "pulled the poster down, tore it and trampled it under their feet," Mr Karim said.
Ahl-e-Hadith Talib ur Rahman Fatwa against Dr Israr Ahmad
http://www.youtube.com/watch?v=NBI1YQMgzXk
"The judge sentenced them to life imprisonment on charges of blasphemy and ordered them to pay a fine of Rs200,000 each," he said. Defence counsel Arif Gurmani vowed to challenge the verdict in the high court because "it has been given in haste" and was the result of inter-sect rivalries, he said. "Both are Muslims. The case is the result of differences between Deobandi and Barelvi sects of Sunni Muslims," he said. "Shafi is a practising Muslim, he is the imam of a mosque and he had recently returned from a pilgrimage to Saudi Arabia… I am defending them because I am convinced they are not guilty of blasphemy," he said. Nobody has been executed in Pakistan for blasphemy and those given the death penalty have so far had their sentences overturned or commuted on appeal.—AFP
REFERENCE: Court jails imam and son for blasphemy From the Newspaper Yesterday
http://www.dawn.com/2011/01/12/court-jails-imam-and-son-for-blasphemy.html
Now observe the the opportunism rather brazen Yellow Journalism of Ansar Abbasi and Jang Group on Dr. Babar Awan.
Click HERE to read the rest of the story.
Article viewed at: Oye! Times at www.oyetimes.com