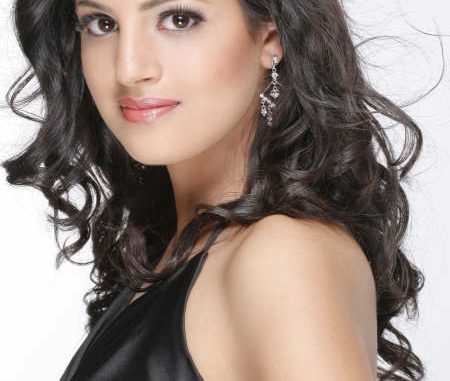 On March 21st, Sapna Sehravat became the first South Asian woman to win the Miss World Canada- Ontario pageant. Thirty other beautiful women of all ethnicities competed for the coveted title. Sapna not only won the crown title, but also bagged the Miss Best Talent, Miss Best Interview, and tied for the Miss Best in Evening Gown title, along with a nomination for the Beauty with Purpose award.
"I barely expected to make top ten, since I was up against such beautiful and amazing models," she says, "It really proves that anything is possible if you believe in yourself."

Sapna will now be representing Southern Ontario in the Miss World Canada national finals to be held in Vancouver this year.
Miss World Canada is not your typical pageant. It focuses heavily on the motto of Beauty with a Purpose, and strongly encourages contestants to be involved in charity work. The official charity of the pageant this year is "Variety the Children's Charity," a non-profit organization that raises funds for children who have special needs.
The winner of Miss World Canada will then represent the nation in the Miss World pageant being held in Vietnam this year. Previous winners of the pageant include celebrities like Aishwarya Rai, and Priyanka Chopra. It is a televised event, and watched by over 2 billion people around the world, second only to the Olympics.
For further information contact Ajay at (905) 475-0446, or ajay@ajay.ca