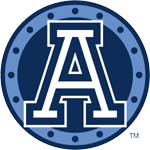 Toronto Argonauts President and CEO Bob Nicholson announced today that sports executive David Bedford will join the management team at the Toronto Argonauts Football Club as its Vice President, Marketing and Communications, effective July 12, 2010. Chris Rudge, Chairman and Chief Executive Officer, Grey Cup 2012, highly endorsed the hire and added that the 100th Grey Cup festival committee looks forward to a strong working partnership with Bedford and the Toronto Argonauts as it develops its plans for this unique celebration of Canadian culture in 2012 in Toronto. In his new role, Bedford will be responsible for Marketing, Corporate Partnerships and Communications for both the Argonauts and the 100th Grey Cup.
Commented Nicholson, "With over 30 years of experience in sports and entertainment sponsorship and promotional marketing, I am confident David can lead the marketing, events, communications and corporate partnerships departments of the Toronto Argonauts to a solid and profitable future, with integrated and strategic branding. We are thrilled to have an executive of David's calibre and vision join our team."
Bedford joins the Argos from the Canadian Olympic Committee where he served from 2005 as Executive Director, Marketing and Communications. In that role, he was responsible for all brand building efforts for the COC, including Canada's participation in the Olympic and Pan-American games. Bedford led the sponsorship, advertising, promotions, media and public relations, events and stakeholder relations campaigns, as well as launched social media efforts and generated millions in brand impressions and incremental revenue for the COC with projects including "Paint the Town Red", Canada Olympic House, the Canadian Olympic School Program and the Canadian Olympic Hall of Fame Gala.
Bedford remarked, "I truly believe it is important to be passionate about the work you do. As an Argonauts fan since I was a child, it is my goal to return the Double Blue, a franchise which is part of the fabric of the city, to civic prominence and to help build the 100th Grey Cup into a truly historic event that will not soon be forgotten. I am thrilled to be able to work with both Bob Nicholson and Chris Rudge, men of great ideas and integrity. I plan to take this challenge and turn it into a huge opportunity for our fans, stakeholders and players."
Prior to joining the COC, David worked for over 5 years at IMG in both Canada and the U.S. in various capacities starting with Managing Director, Soccer Canada Properties and Director, Corporate Sales and Marketing, and culminating with Vice-President, Olympic Marketing Worldwide. David also owned and operated his own marketing communications firm called Sizzle Communications from 1993-1999 with clients including General Mills Canada, M&M Mars, Gillette, Colgate-Palmolive, Smith & Nephew, Cadbury Allan, Ralston Purina, Warner Bros., Paramount Pictures, 20th Century Fox, Universal Studios, the Toronto Blue Jays, the Montreal Expos and the NHL.
The Burlington native is a graduate of both Concordia (marketing) and Laurentian (sports administration) universities. Bedford also served as a Chef de Mission of the Canadian Olympic Team, the highest honour in Olympic sport, for the 2004 Athens Olympic Games.
Rudge added, "I have had the honour of working with David in the past and he is without a doubt one of the most knowledgeable, experienced and creative sports marketers in Canada. His outside the box thinking and strong team-building skills are truly impressive. I know he will create enhanced opportunities for our corporate partners to build and grow relationships with both the Argos and the 100th Grey Cup festival."