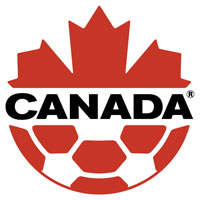 Canada has completed its group play in first place at the 2012 CONCACAF Women's Under-17 Championship.
Canada won its last group match 6-1 over host Guatemala, with the last 15 minutes played in a heavy downpour. Guatemala kept it close for much of the match and even scored an equaliser, but Canada immediately re-took and eventually pulled away in the second half.
Canada goals in the first half were scored by Jasmin Dhanda and Summer Clarke. Goals in the second half were scored by Clarke (her second) and substitute Valérie Sanderson (a hat trick).
Canada will next prepare for the CONCACAF semi-final on Thursday 10 May 2012, with either Mexico or USA the opponent depending on who finishes second in Group B after matches on 7 May. Panama finished second in Group A following a 1:1 draw with Jamaica on 6 May, so it will face the Group B winner on 10 May.
Three teams from CONCACAF will qualify for the FIFA U-17 Women's World Cup Azerbaijan 2012, which runs 22 September to 13 October. Along with the three CONCACAF teams, the 16-team tournament will qualify three teams from Asia (China PR, Japan and Korea DPR), three teams from Africa (Gambia, Ghana and Nigeria), one team from Oceania (New Zealand), three teams from
South America (Brazil, Colombia and Uruguay), host Azerbaijan and two more teams from Europe (to be determined in late June).
Canada has participated in both previous editions of the FIFA U-17 Women's World Cup (New Zealand 2008 and Trinidad and Tobago 2010). Canada has also won three CONCACAF women's youth titles, with two won at the Under-20 level (2004 and 2008) and one won at the Under-17 level (2010).