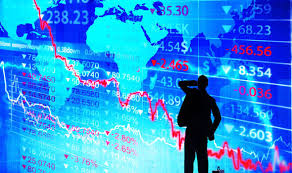 This article was last updated on April 16, 2022
Canada:

Oye! Times readers Get FREE $30 to spend on Amazon, Walmart…
USA:

Oye! Times readers Get FREE $30 to spend on Amazon, Walmart…
A technical meeting that was supposed to iron out some wrinkles for a deal to cut oil production ended in acrimony over the weekend, and OPEC's effort at coordination could be at yet another impasse.
Following the Algiers agreement at the end of September, a tentative deal that called for a collective reduction in oil output in the range of 200,000 to 700,000 barrels per day, OPEC scheduled a meeting on October 28-29 in Vienna to put some meat on the bones of the pact so that it could be officially sealed at the end of November.
But after weeks of papering over differences between its members and trying to put some positive spin on the prospects for a deal, OPEC not only failed to agree on individual production quotas, but its members also bickered over data and even which countries are supposed to participate. The group spent two days negotiating, and came away with nothing more than a statement that said they would continue talking.
The biggest hang up at this point is Iraq, which has two fundamental complaints. First, Iraqi officials dispute the data being used to calculate its oil production levels, arguing that the sources OPEC is using for its official estimates are underestimating Iraq's output. That would hamstring Iraq more than it feels is fair, forcing it to cut deeper under the deal.
More importantly, Iraq is demanding an exemption from the deal entirely, arguing that it should be allowed to produce as much as possible because of its costly war against the Islamic State. Iran, Nigeria and Libya have been granted exemptions, due to the effect of sanctions (Iran) and disrupted supply because of security issues (Nigeria and Libya) – Iraq wants the same treatment.
That resulted in some friction at the Oct. 28 gathering in Vienna, a meeting that reportedly stretched on for 12 hours. As the WSJ notes, the success of this type of agreement at the end of November tends to require a consensus from lower-level officials ahead of time, something that did not occur this past weekend. That casts some serious doubt on the viability of the overall deal. On Oct. 29, another meeting with non-OPEC producers such as Brazil, Russia, Azerbaijan, Mexico, Oman and Kazakhstan, also ended with very little progress and zero commitments. Moreover, non-OPEC countries will have little impetus to offer any concessions if OPEC itself cannot come to terms. Russia said upfront that it would not cut its production, and it would only freeze if OPEC agreed to cut first.
The challenges standing in the way of the deal were evident right after the Algiers announcement at the end of September. Getting all members on board for a production cut was always going to be an uphill battle. But after this weekend, the odds of a deal look increasingly grim. "It's more likely that OPEC will come away with no decision in November than that they'll reach an agreement," Fabio Scacciavillani, chief economist at the Oman Investment Fund, told Bloomberg on Oct 30. "If they are able to agree, it will likely be a wishy-washy deal that's hobbled by too many exemptions."
With competing interests, the discord seen over the weekend in Vienna was somewhat predictable. And the results of the fallout are predictable too: oil prices dropped more than 1 percent on Monday during early trading, with both WTI and Brent dipping below $50 per barrel and dropping close to one-month lows. Hedge funds and other money managers cut their long positions on oil futures and increased short bets for the week ending on October 25, a sign that the markets are losing confidence in a deal. "The price balloon is deflating in response to increasing doubts that OPEC will deliver a credible agreement on production control," David Hufton, CEO of brokers PVM Group, told Bloomberg. "The combined OPEC and non-OPEC dance rhythm is one step forward followed by two steps back."
In fact, the chances of a deal might deteriorate even further in the remaining days before the official meeting at the end of November. OPEC likely increased oil production in October, which would require even steeper cuts than they previously laid out. That could put a deal of any significance entirely out of reach.
By Nick Cunningham of Oilprice.com
Link to original article: http://oilprice.com/Energy/Oil-Prices/Can-Oil-Markets-Survive-An-OPEC-Implosion.html
You can publish this article on your website as long as you provide a link back to this page.