The American Horror Story family just got its newest member, and it's someone we honestly never imagined would enter Ryan Murphy's terrifying world.
On Wednesday, Murphy tweeted out the latest casting announcement, sans photo, and the internet is already freaking out.
Thrilled that my talented friend Lena Dunham is joining the AMERICAN HORROR STORY family. Always wanted to work together, and now we r!
— Ryan Murphy (@MrRPMurphy) July 20, 2017
"Thrilled that my talented friend Lena Dunham is joining the AMERICAN HORROR STORY family," the director wrote. "Always wanted to work together, and now we r!"
LENA DUNHAM, Y'ALL. We're talking the same woman who created
Girls
and appeared in Taylor Swift's "Bad Blood" video. But perhaps she's more prepared for the horror genre than we thought. Earlier on Wednesday, she posted a particularly spooky photo of a skeleton mermaid that, as one commenter noted, gives off some Tim Burton vibes.
A post shared by Lena Dunham (@lenadunham) on Jul 19, 2017 at 9:07am PDT
Fans of the show have tweeted out mixed sentiments about Dunham's casting, with some asking if Murphy is joking and others celebrating the announcement.
We asked for a Coven 2, a Jessica Lange return, hell a season about the aliens from Asylum and what does Ryan give us? Fucking LENA DUNHAM pic.twitter.com/pXFfN2CiFr
— ?? (@MADBLACKTHOT) July 20, 2017
literally keep it
— Jordan (@jordansdiamonds) July 20, 2017
This is the real American Horror Story
— Mariela!?️‍? (@raulsonrat) July 20, 2017
Ouch.
But Dunham has support from one high-profile cast member, Sarah Paulson, who responded to Murphy's tweet with "Magic and dreams of all dreams."
Magic and dream of all dreams
— Sarah Paulson (@MsSarahPaulson) July 20, 2017
Dunham joins previously announced stars such as
Billie Lourd
,
Billy Eichner
,
Colton Haynes
,
Sarah Paulson
, and
Evan Peters
.
Though we don't yet know what the theme of the seventh season will be, we do know that it's going to be quite political, focusing on the aftermath of the 2016 presidential election. Some have speculated that the hair colors of cast members may indicate their political affiliations, too.
Earlier this week, someone leaked a teaser for AHS 7 that's truly terrifying. In the short clip, we're taken through a number of white balloons before coming across one red balloon. Then, a horrifying masked face appears seemingly out of nowhere. As one fan site tweeted, the character looks like a mashup between Pennywise from It and one of the masked killers in The Strangers.
Murphy also released a hint about the upcoming season's new theme by posting a photo of someone almost completely covered in bees to his Instagram page. Though people normally think of elephants and donkeys when they think of political animals, the bees could possibly represent a hive mentality or how we're all still stung by the election results.
Click HERE to read more from Refinery29.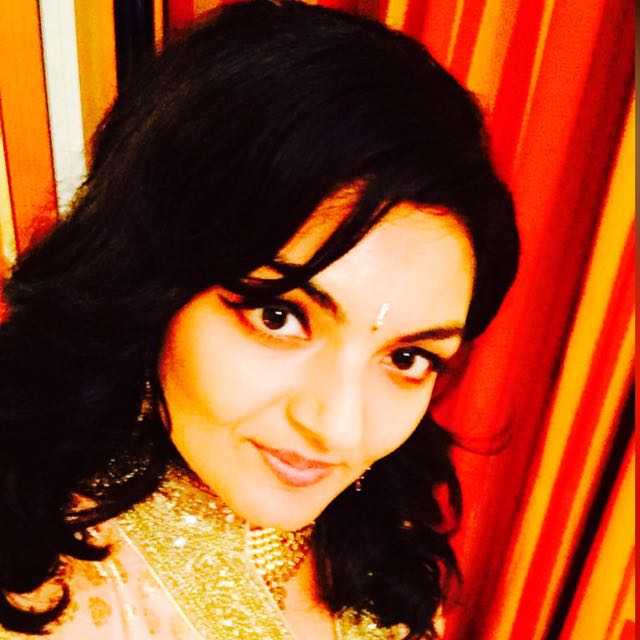 Vote for Shikha Dhingra For Mrs South Asia Canada 2017 by liking her Facebook page.


Loading ...