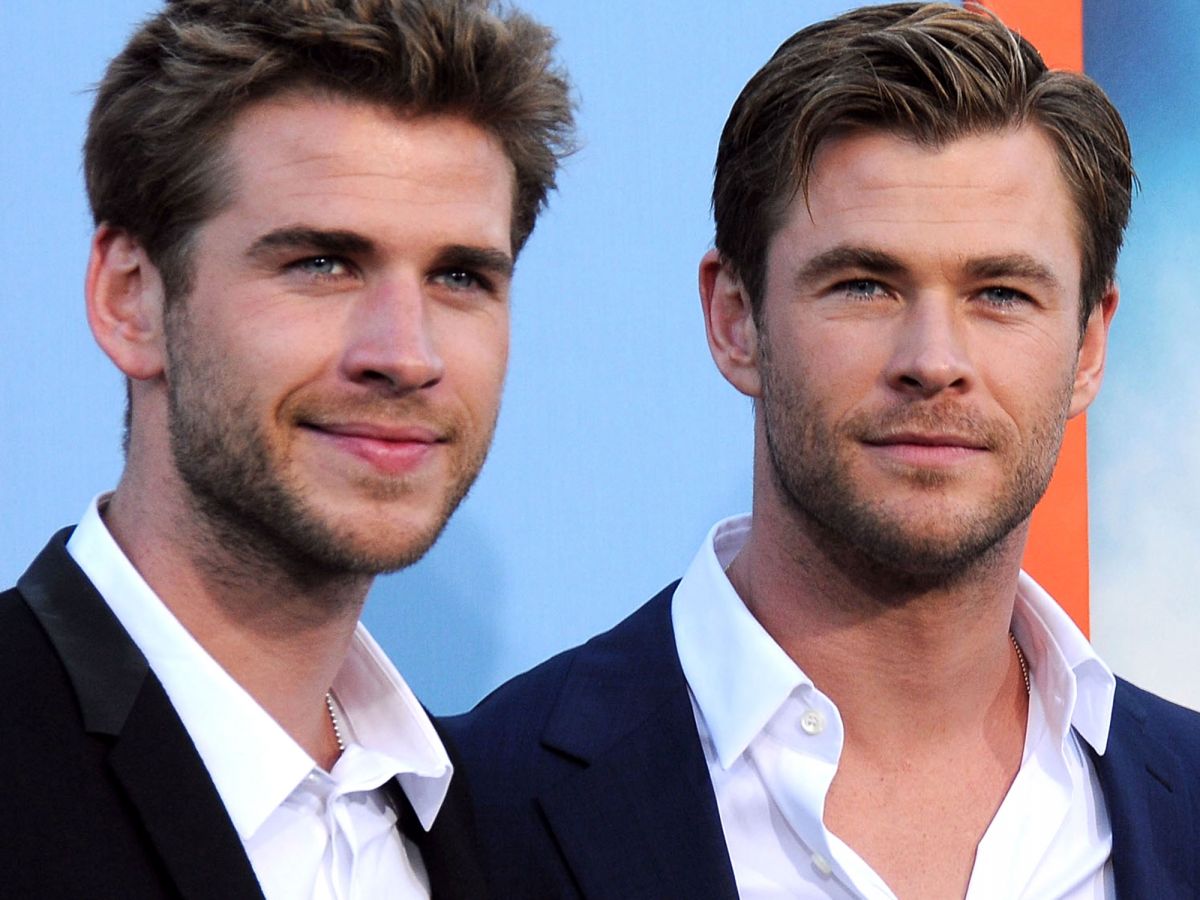 It turns out that Liam and Chris Hemsworth are just as funny as they are attractive.
Liam helped kick off his older brother's 34th birthday celebration a day early by posting a side-splitting image of the Thor actor taking a relaxing bath, and never before has a grown man playing with a rubber ducky looked so good.
A post shared by Liam Hemsworth (@liamhemsworth) on Aug 10, 2017 at 1:37pm PDT
"Happy birthday Chrisso," Liam captioned the photo. "Love u ya massive jerk 😉 xox @chrishemsworth."
He also included the hashtags #bathtime and #rubberducky.
To make things even better, ET reports that the hunky hammer-wielder's Avengers co-star Jeremy Renner commented: "Bday bubbles for ol Hemi…. Cheers my man!!!"
Though we haven't received word on what exactly Chris will do to celebrate over the weekend, we do know that if he's partying, he'd rather be hitting the club with Liam's fiancée. In an
interview with ET
back in July, the middle Hemsworth man (from youngest to oldest it's Liam, Chris, and Luke) said that the "best partier" between his brothers
was actually Miley Cyrus
! For some reason, that doesn't totally surprise us.
Chris has been busy lately promoting Thor: Ragnarok, the latest installment of his solo superhero franchise, which premieres in November of this year. During a recent interview with Empire Online, Hemsworth opened up about his experience filming, which he claimed has been "probably the most fun I've had on a Marvel film."
"It's probably the most fun I've had on a Marvel film" –
@chrishemsworth on #ThorRagnarok: https://t.co/fbeKDD8WLH pic.twitter.com/1fKhB2meZV
— Empire Magazine (@empiremagazine) August 8, 2017
He also said that his character won't be "feeling so otherworldly, with more of a contemporary personality and sense of humor," deviating a bit from Thor's typical long-winded, and sometimes dry, dialogue.
"Anything that felt Shakespearean, [director Taika Waititi] just said, 'Come on, we've done that. He doesn't talk like that anymore,'" Hemsworth told Empire. "There's a lot of ad lib in this, which there was never really room for before."
Click HERE to read more from Refinery29


Loading ...