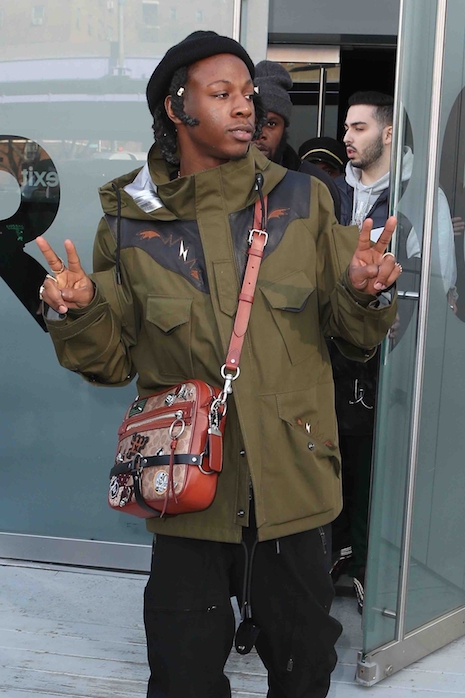 Okay, it's time to declare "men wearing women's purses with no qualms" a definite TREND. First we noticed model Anwar Hadid frequently wearing a pink women's handbag strapped across his chest. He wears the purse with a tuxedo or sportswear. Now we see Brooklyn born rapper Joey Badass proudly wearing a women's Coach handbag strapped across HIS chest. (You might remember him from Mr Robot – he plays Leon.) Joey Badass looked perfectly comfortable with his bag as he left a New York Fashion Week event.
Photo Credit: BACKGRID-USA
Click HERE to read more and view the original source of this article.


Loading ...