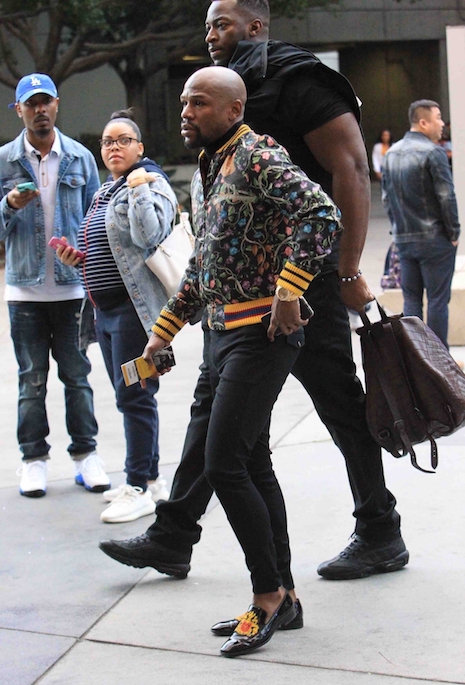 The flashy boxing champ was seen arriving at The Staples Center for a Lakers game with one of his fleet of jumbo bodyguards. His biggest guard is 7'1" and over 400 pounds – not sure if this is that one. Floyd is 5'8" and 150 pounds. Floyd needs his security guards because he often carries around a million dollars IN CASH. After all, he's the highest paid athlete in the world and worth 340 million. He loves to shop and buys so many shoes he often wears them only once and leaves them for hotel staffers. When he flies in his private jet, his security guys fly in a separate private jet so they won't take up too much space.
Photo Credit: BACKGRID-USA
Click HERE to read more and view the original source of this article.


Loading ...