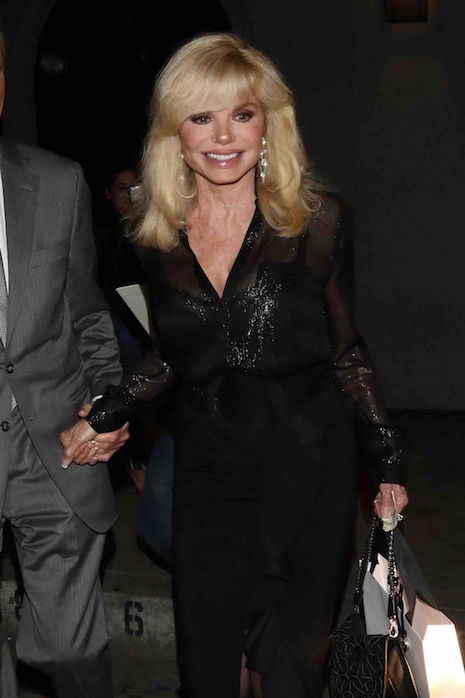 Recently Burt Reynolds announced that Sally Field was "the love of his life" with no mention of his ex-wife Loni Anderson. Burt and Loni's divorce in 1993 was sensational and embarrassing. He accused her of being a bad mother and cheating and she accused him of physical abuse. It also took many years before it was settled. Loni, 71, went on to marry Bob Flick, singer from The Brothers Four folk group. They were photographed leaving Craig's restaurant and she looks fetching, while her ex Burt is now hunched over a cane.
Photo Credit: BACKGRID-USA
Click HERE to read more and view the original source of this article.


Loading ...