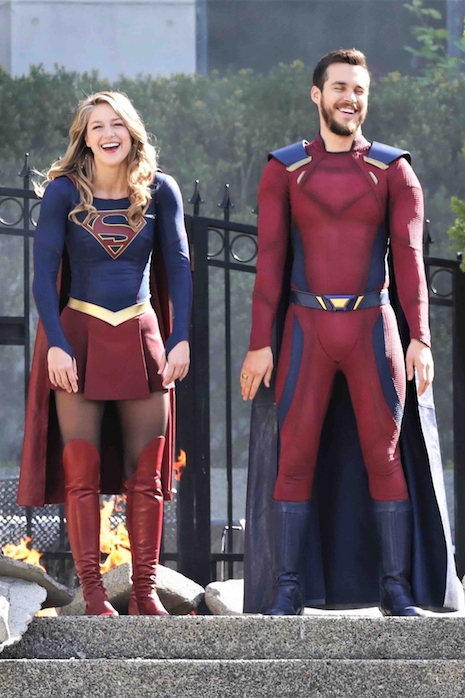 Supergirl stars Melissa Benoist and Chris Wood must have gotten a look at themselves in the mirror and they just can't keep from laughing. Whoever designed these silly and anachronistic outfits should be fired. Padded spandex? Really? Everything about these 1970's disco-inspired super suits is awful and they lack any kind of futuristic or science fiction edge. Even comic book characters don't look like this anymore. Supergirl is obviously a successful and popular show – it's never too late to invest in a new costume designer.
Photo Credit: BACKGRID-USA
Click HERE to read more and view the original source of this article.


Loading ...